Jawbone UP24 adds pink, navy and lemon-lime color choices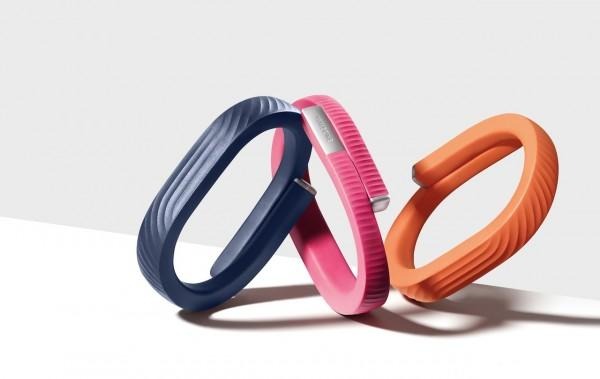 Jawbone has outed three new colors for the UP24 fitness band, adding Pink Coral, Navy, and Lemon-Lime to the range over the course of April. The three new variants – which will be offered alongside the black and persimmon bands UP24 originally launched with – will work exactly the same as before, connecting to an iPhone or Android device via Bluetooth and feeding over movement and sleep tracking data.
Pink Coral will be one of the first to go on sale, hitting Jawbone's online store from April 23rd. It'll be sold there alongside Lemon-Lime, which will also be offered in Apple Stores.

Following on will be the Navy version, which will initially be a Best Buy exclusive from April 27. Jawbone tells us that it will also be offered from its own store from sometime in the summer.
Jawbone has been ambitious with UP24, not only in what sensors the wearable includes, but in what it does with the data it collects from them. For instance, by crunching sleep data Jawbone is able to suggest behavioral changes that will improve not only mood but things like how attractive wearers feel.
Priced at $149.99, both Pink Coral and Lemon-Lime are already available for preorder, though won't ship for another 1-2 weeks. The original UP stays on sale too, though lacks the Bluetooth for wireless synchronization and instead needs to be plugged into the headphone jack of your smartphone.