Jawbone may have had a few stumbles bringing the UP3 to market, but it's finally arriving and it's bringing a friend: the new Jawbone UP2. Taking the functionality of the well-regarded UP24, but repackaging it into a sleek new wristband form-factor borrowing the style of the UP3, the UP2 manages to be 45-percent of the volume of its predecessor while still delivering all the same fitness and sleep tracking abilities.
So, you get the same 7-day battery life, now recharging using a new adapter rather than the audio-jack like plug system of the UP24.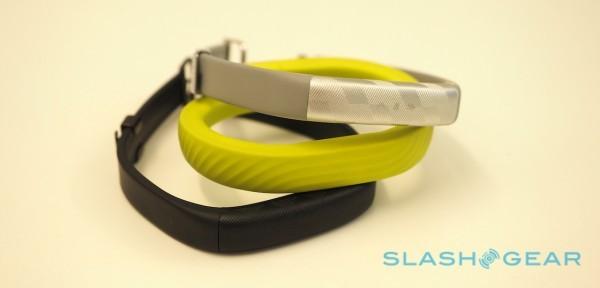 Sizing should be easier, too, as the new style band has an adjustable clasp. That means Jawbone can offer a single model which should fit most wrists. Bluetooth LE hooks up to your iOS or Android device, and there's a built-in capacitive touch button on the fascia to switch between day and night modes.
UP2 goes on sale online now, in Black Diamond, priced at $99.99. It'll show up at Best Buy from April 19, with international sales later in 2015, and in Light Grey Hex and other finishes in due course.
As for the UP3, after Jawbone got past the manufacturing issues holding up the sensor-filled band, it begins shipping on April 20. There's been a compromise along the way, with the full waterproofing initially planned being swapped for splash-resistance.
UPDATE: This article previously incorrectly stated the shipping date to be June 20th, when in fact shipping is set for April 20th.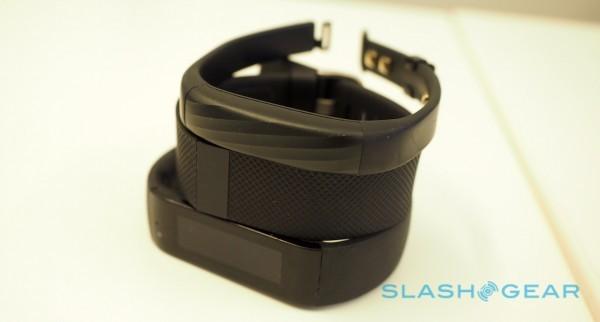 That means you can wear it in the shower, or while washing your hands – just as is the case for the UP2, in fact – but swimming or other situations of prolonged submersion are out of the question.
UP3's particularly special element is the reprogrammable bioimpedance sensors laced through the strap. Initially, they'll measure resting heart rate just as the wearer is waking, building up a baseline measure that can be used to track ongoing heart health and show how exercise and sleep affect it.
However, Jawbone has plans for other abilities, which will be pushed out to the wearable and the companion Smart Coach UP app in due course. Possibilities include measuring body hydration levels, respiratory rate, and more.
UP3 is priced at $179.99.
MORE Jawbone