Jawbone Drop App Hands-On: Strange Musical Connectivity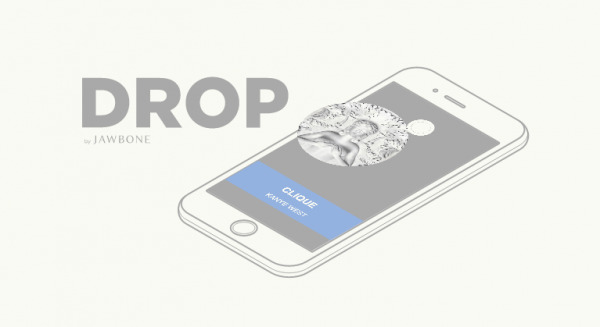 This afternoon we've been having some fun playing with the new Jawbone app called Drop. This app allows you to connect to your RDIO or Spotify account to play music in just about as simplified a manner as possible. Almost as if the folks at Jawbone hired the best User Interface experts they could, then told them to dismiss the UI of RDIO and Spotify altogether. With great effect. And with the ability to share your favorite beats with your buddies through Twiter, of course.
Once you download and load Drop, you'll find the system asking you to log in to RDIO or Spotify. If you don't have subscriptions with either, you're left with 30-second previews of each song. If you are subscribed to either, you'll get the full song experience.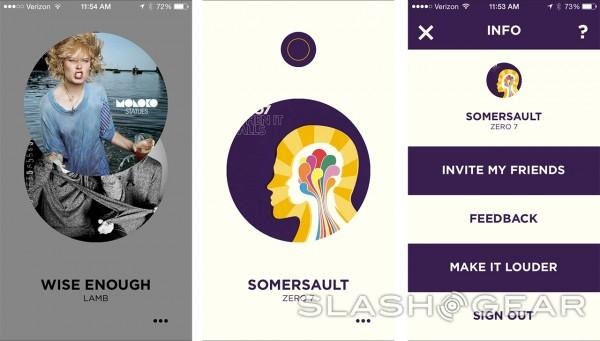 You can swipe up to go to the next track, or swipe down to search. Search is accented with album covers, while each new track uses the cover of the album it comes from as a centerpiece. Circular, strangely enough, even though the source material is square in all cases.
The real greatness in Drop is in two sectors. One is its simplicity. We've never seen a music app as simple as this before – not one with this much functionality.

The other great thing about Drop is how it shares through Twitter. You're connecting with Twitter fabric, pushing updates to and from Twitter with ease. This is the "drop" you've heard so much about.
Once you drop a song on a friend, they see your tiny little head drop in from the top of the app, bouncing around the bottom. They'll be able to tap your head and listen to the song you suggest if they do so wish. At this time there's no way to block a connection like this – unless you've also blocked that person on Twitter, of course.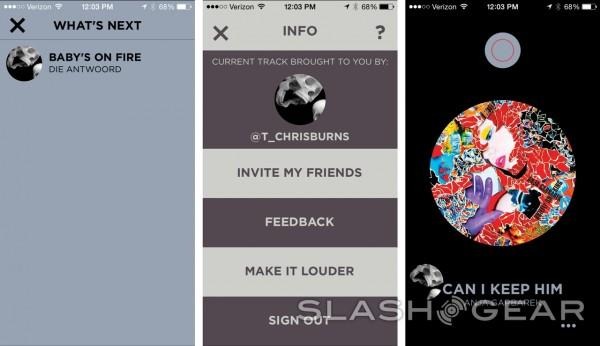 The Jawbone Drop app is free – it's made to work with your Jawbone Jambox speakers. But don't worry – you don't need one to use the other! It's all about friendship between apps. And dropping the beat.