Twitter wants your digits to log you in on every app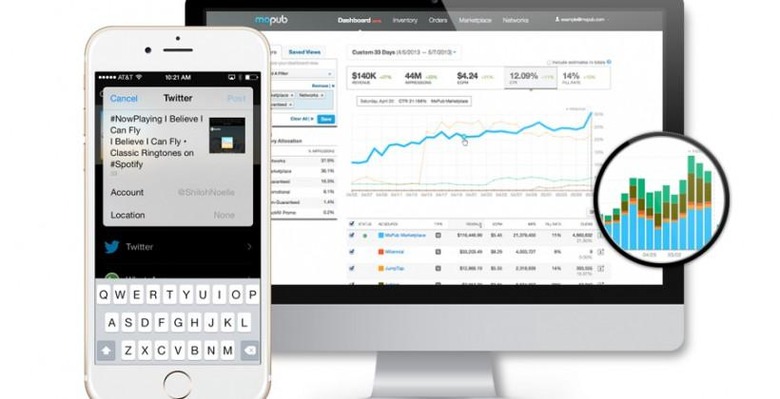 Twitter is hoping to embed itself as the authenticating heart of every app and service, with a new way to use phone numbers rather than usernames or email addresses a key part of its new Fabric mobile platform for developers. Dubbed Digits, the system allows developers to inject Twitter into their apps and use it as an invisible sign-up system, tied to their cellphone number. However, Twitter Fabric faces an uphill battle trying to win mobile developers onto its side, after the short-message social platform so comprehensively yanked the rug out from under third-party Twitter apps.
Clients like Falcon and Talon found themselves at the mercy of Twitter's token limiting system, and as such their growth stalled as they couldn't accommodate any new users. The move was widely seen at the time as an attempt by Twitter to force people into using its own apps instead.
Now, though, Twitter is hoping to rebuild developer bridges with Fabric, described as a modular mobile platform from which coders can pick and choose different components.
For instance, there's a new Crashlytics Kit to help hunt down causes of app stalls and crashes, which also includes access to Beta by Crashlytics and Answers by Crashlytics. NDK support – in preview form – is included for Android coders.
The Twitter Kit, meanwhile, embeds tweets into apps – the Wall Street Journal is already using it – as well as a tweet composer so that messages can be fired out from within those third-party apps rather than demanding users switch to a standalone Twitter client.
Digits, which is being used by McDonalds, streamlines authentication using a phone number not a username or email. Meaning new sign-ups to third-party services need only share their number – not even a password – it invisibly uses Twitter on the backend.
Finally, there's MobPub Kit, for inserting adverts through Twitter into third-party apps. It doesn't just support the occasional promoted messages you see in a Twitter feed, either, but banners, interstitials, video, and native ads too.
Fabric is available from today as part of a progressive roll-out – first to those developers who attended Twitter's Flight coder day today, and then to others – though whether app makers will give the social network a second chance remains to be seen.
SOURCE Twitter