Japan's PS4 Pro Price Drop Could Be Good News For US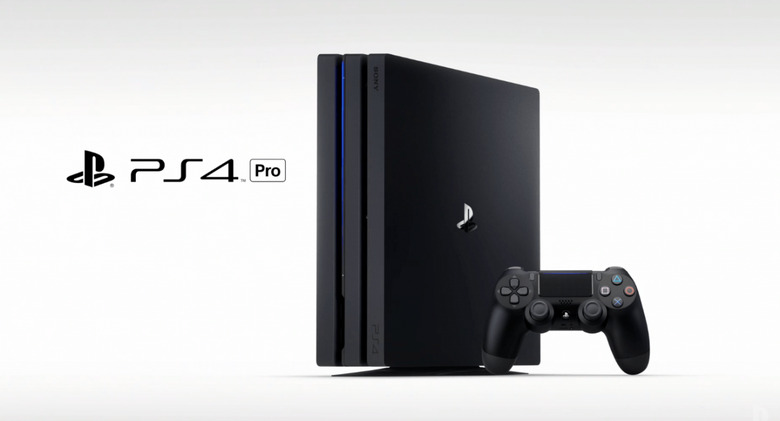 We're quickly approaching the holiday shopping season, which means that Black Friday is nearly upon us. We can probably expect to see plenty of gaming discounts on offer for Black Friday, but as it turns out, the PS4 Pro might get a discount before then. Sony has decided to cut the price of the PS4 Pro in Japan, and though it isn't a massive price reduction, it might mean something similar is about to happen here in the US.
Early this morning, PlayStation Japan announced this price drop for the PS4 Pro, which appears to be permanent. The price drop will go into effect on October 12 and will see the PS4 Pro go from ¥44,980 to ¥39,980. That's a reduction of ¥5,000, which translates to around $43. Again, it isn't the biggest price cut, but it's possible that we'll see the PS4 Pro go from $399 to $349 here in the US.
Of course, we'll likely see some sort of discount on the PS4 Pro for Black Friday and the larger holiday shopping season, but those price reductions probably won't be permanent. The PS4 Pro is increasingly becoming an area of focus of Sony, as many of its first-party games are advertised in 4K. On top of that, a number of upcoming games will have PS4 Pro bundles, such as Red Dead Redemption 2.
It's also worth pointing out that Sony Japan's tweet says that the glacier white PS4 Pro will become part of the regular PlayStation lineup after originally launching as a limited edition item. Here in the United States, the glacier white PS4 Pro is only available through GameStop, so if this price drop makes its way across the Pacific, perhaps this white PS4 Pro will expand to other retailers as well.
Obviously, the retail moves Sony makes in Japan don't necessarily mean anything is going to happen here in the US, but we'll keep an eye on it the nonetheless. At the very least, we can likely expect some kind of price drop for Black Friday, so if you've been thinking of picking up a PS4 Pro, it might be worth holding out a while longer regardless.