Japan Display Updates Pixel Eyes Touchscreens With Thinner Bezels, Wet Skin Support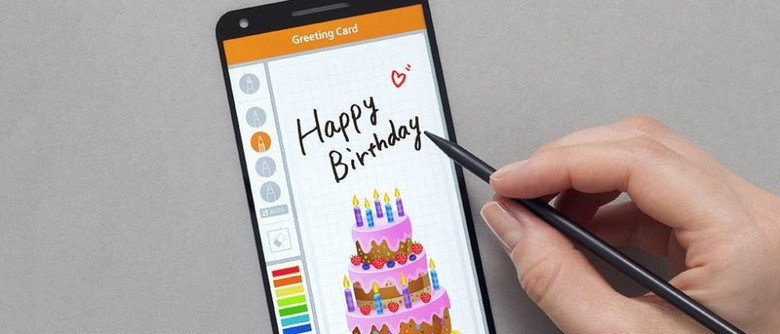 Display manufacturer Japan Display recently announced that it had developed the second generation of its Pixel Eyes LCD modules, complete with details on improvements, including slimmer bezels and the ability to function with wet fingers. As a supplier for many smartphone companies, including Apple, the new touchscreens hint at some features and designs we might see on devices over the next few years, including future iPhones.
The original Pixel Eyes modules are recognized for putting touch functionality directly into the display. The updated models make use of new materials, along with a new sensor structure, resulting in a decrease of bezel width from 0.8mm to 0.5mm. This is combined with the display's ability to recognize stylus input as narrow as 1mm, allowing more details in writing or drawing applications.
Aside from thinner bezels, Japan Display says the other big feature of the LCD module is that it can still accept touch input from wet fingers, something that is rare in smartphones today due to water's tendency to mess with capacitive sensors. This is also something that would surely be required for a smartphone to live up to "waterproof" claims.
Reports indicate that there's a chance the second-generation Pixel Eyes module could make its way into this year's "iPhone 7," seeing as how Japan Display is one of several suppliers for Apple. The Japanese company says production and shipments in volume will begin this quarter, which could align perfectly with Apple's usual plans of increased iPhone production during the summer months.
There were reports about last year's iPhone 6s being waterproof — which turned out to be mostly false — but this has led to rumors and speculation that it's a feature Apple could introduce in this year's iPhone, or the subsequent "S" model in 2017. If true, Japan Display would be a perfect partner for Apple to get its iPhone screens from.
VIA MacRumors
SOURCE Japan Display