Jaguar's I-PACE EV has a Tesla-rivaling charge rate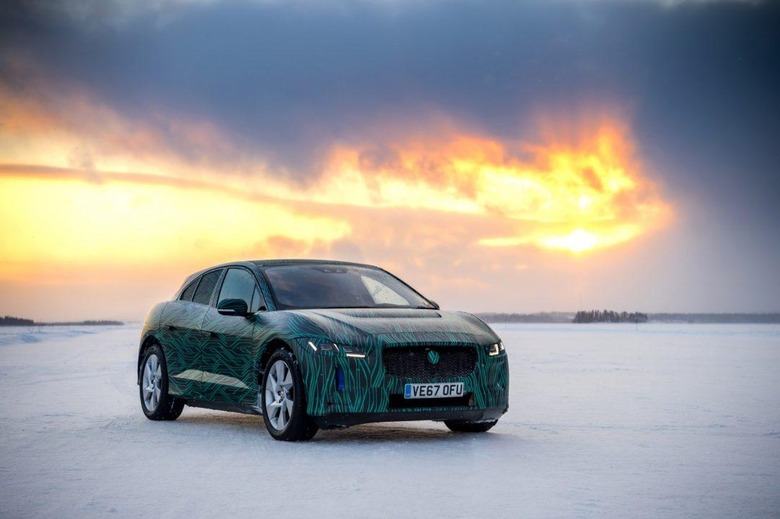 Jaguar's I-PACE electric SUV is just a month from its big debut, and the automaker is sharing more power details about its Tesla rival. The I-PACE will be Jaguar's first all-electric production car, and has recently been undergoing Arctic testing to make sure its performance is up to scratch in ice and snow.
That means putting the car through its paces in Arjeplog, Sweden, where Jaguar Land Rover has a cold weather test facility. It means temperatures down as low as -40 degrees Fahrenheit, along with treacherous and slippery surfaces.
Cold weather has not, traditionally, been the friend of electric vehicles. Batteries in particular aren't a fan of being cooled down: it can have a significant impact on overall range, indeed. Despite that, there are some big advantages of going EV when there's snow and ice underfoot, with the instantaneous torque often making for a more sure-footed vehicle than a gasoline or diesel equivalent.
Without an official range revealed for the I-PACE, mind, it's hard to say how the cold weather conditions affected how far it'll go on a full battery. What we do know now, however, is how long that battery will take to charge. Jaguar is saying today that, when treated to a 100 kW DC fast charger, the I-PACE will go from zero to 80-percent in approximately 45 minutes.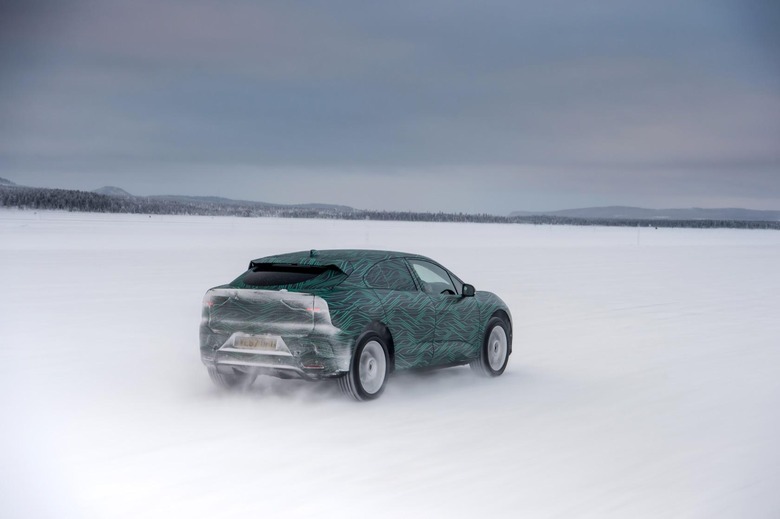 It's an impressively short time. Last we'd heard, in numbers Jaguar was sharing last year, the I-PACE would do zero to 80-percent in 90 minutes on a 50 kW DC fast charger. On that sort of supply, the automaker suggested, it would take just over two hours to fully charge the electric SUV.
That's not it, though. Jaguar tells SlashGear that 100 kW isn't the ceiling on the I-PACE's charging potential, just the latest figure it's choosing to announce ahead of the EV's official launch. It's important to note; after all, a Model X on a Tesla Supercharger will currently get up to 120 kW – if it's the only car plugged into the charger – and take around 40 minutes to go from zero to 80-percent. Jaguar's final rating – along with the all-important range numbers – will be shared when the production I-PACE makes its debut in early March.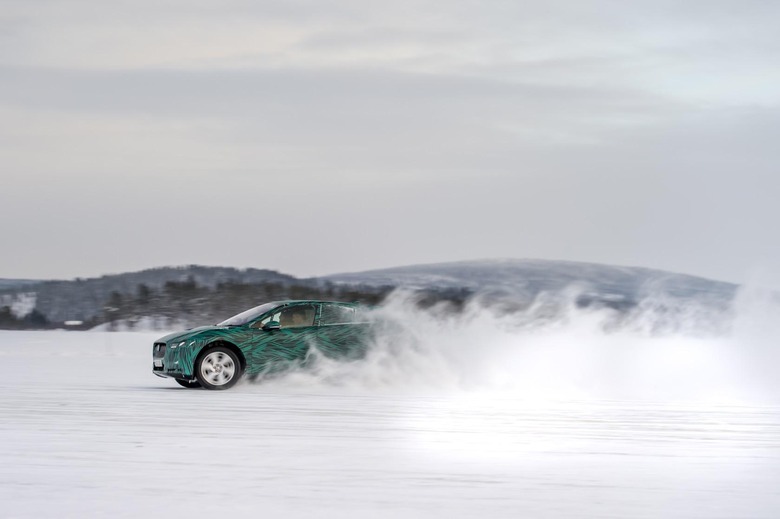 While the five seater won't compete directly with a Tesla Model X in the seven seat configuration, the cabin should be no less comfortable. As you'd expect, there'll be pre-conditioning offered for when you have the car plugged in, automatically adjusting the cabin temperature ahead of time so that you don't waste power on that when underway.
Sales of the Jaguar I-PACE are expected to kick off by the end of the year. No word on pricing at this stage, but we should find out all the spec and performance details ahead of the Geneva Motor Show.