Jaguar's Formula E race car revealed in first photos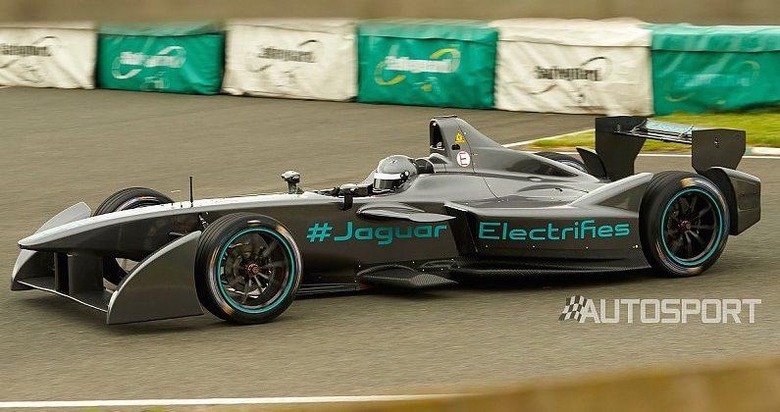 The all-electric championship racing series Formula E has been a little slow to build an audience, but with the third season starting this fall, it continues to bring in fans. A likely factor contributing to this is the participation of several big car manufactures. The first season saw every team using the same vehicle, a Renault Spark SRT_01E, but season three will see Jaguar make its track debut, and the first photos of their Formula E vehicle have been revealed.
Published by Autosport, the images show Jaguar's car making its first track run at the UK's Mallory Park Racing Circuit earlier this week. The website reports that Jaguar "completed a meaningful number of laps," and that a full reveal is scheduled to take place in early July at the Battersea Park finale.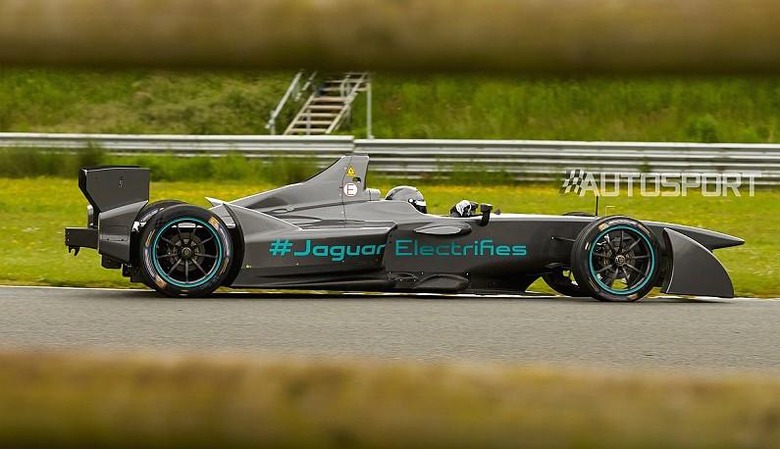 The Formula E racer is seen with a simple dark grey paint job and featuring the hashtag #JaguarElectrifies on its sides and nose. The official color scheme will be unveiled at a later date.
Unfortunately, details on the car are still slim, with info on the powertrain said to be confidential. All cars in Formula E use a specific chassis, which is why Jaguar's looks identical to other teams, while the only things allowed to be modified are the engine, rear suspension, and gearbox and transmission.
Jaguar's team will include two drivers, also standard for Formula E, but their names haven't been revealed yet.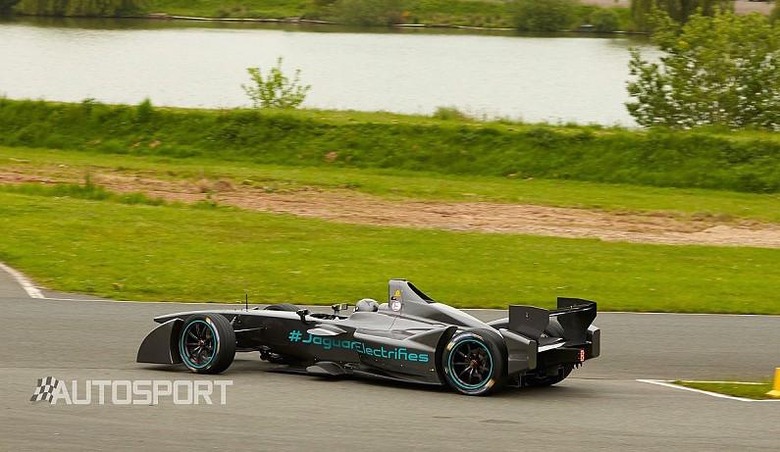 Along with Jaguar, other car makers expected to join series include McLaren, Renault, Citroën, and Audi, while BMW and Nissan have been reported to be in talks to participate by partnering with existing teams.
SOURCE Autosport