Jaguar XFR-S teased: Fastest and most powerful big cat sedan yet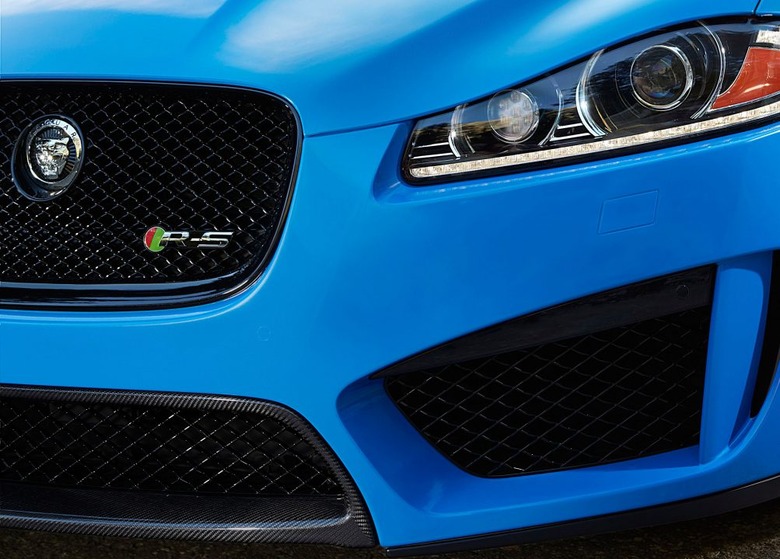 Jaguar has partially pulled the wraps off of its newest sports sedan, the Jaguar XFR-S, promised to be the fastest and most powerful in the marque's history. Set for its official global debut at the LA Auto Show 2012 at the end of the month, the new XFR-S will be an even more extreme version of the existing Jaguar XFR, and only the second car to bear the exclusive R-S badging.
The first of those cars, the XKR-S, is a $132,000+ slab of coupe or drop-top insanity, promising a 4.2s 0-60mph dash courtesy of its 550hp supercharged V8 engine. The XFR-S will be more passenger-friendly (it at least has rear seats) though is likely to be no less focused on squeezing out maximum performance: the XFR already has a 510hp supercharged V8 good for a 4.7s 0-60mph run.
It'll be a rare sight on roads, however, with Jaguar saying that only 100 of the XFR-S cars will be made available in the 2014 model year for the US market. Pricing is a mystery, though with the XFR coming in at $83,200, and the XKR-S carrying a roughly $35k premium over its XKR sibling, figure somewhere around the $120,000 mark.
Jaguar will also be bringing its F-TYPE convertible to the LA Auto Show, the car making its first appearance in the US ahead of sales in summer 2013. The new 2013 Range Rover will complete the trio of new cars, and will also likely be the first to hit US roads, expected to go on sale come December.