Jaguar takes reborn Lightweight E-Type to the track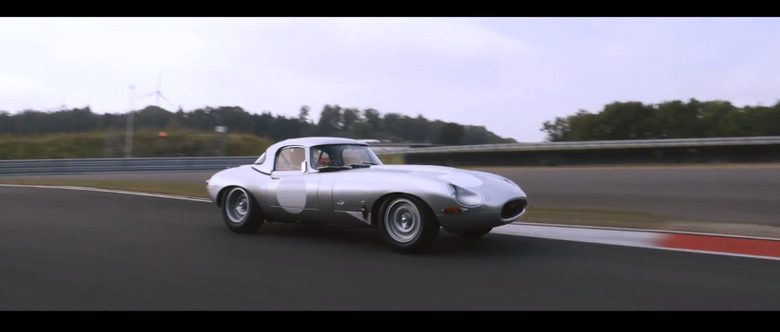 When Jaguar tells you it's doing something special with a classic E-Type, you pay attention, particularly when it's just six hand-crafted Lightweight E-Type. The car firm announced back in May that its engineers were finally building the "missing" six Special GT E-Type cars it put on hold fifty years ago, and now it has released the first video of one of those new-old cars in action. As you might expect, it cuts quite a line on the track.
The Special GT series was meant to consist of eighteen cars, lightweight versions of the beautiful E-Type, but in the end only twelve were built. Jaguar reserved the remaining chassis numbers, however, and it's those which are being used for the six final examples, each built to the specification of the final delivered model back in 1964.
So, there's an aluminum body shell – cutting 250 lbs versus the regular steel Jaguar was using – which the team created by scanning the inside and outside of one of the original cars, and then stamped from metal "nearly identical" in grade to what was available five decades ago.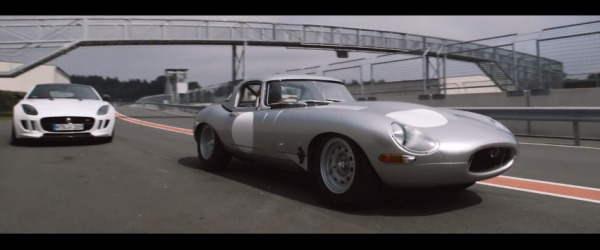 It sits on a chassis set to period racing practice, with double wishbone front suspension and independent wide-based wishbone rear suspension, along with upgraded shock absorbers. Rack-and-pinion steering is carried over too, unassisted by motors, and the 15-inch wheels are case in magnesium alloy.
Under the aluminum hood is a 3.8-liter straight six engine good for 300 HP and around 280 lb-ft of torque, routed through a four-speed manual gearbox. Jaguar will adjust the final ratios depending on each buyer's preferences.

Inside, there's aluminum bucket seats, a choice of leather upholstery, a wood-rimmed wheel, aluminum gear shifter and hand-brake, and a machined metal center panel with some utterly beautiful toggle switches.
Best of all, the recreated classics have all been designed and constructed so as to be suitable for FIA homologation for historic motorsport purposes, so hopefully they'll see track time.
Unfortunately, actually getting your hands on one will be tough. Jaguar plans to offer the six cars to established classic motorsport collectors, and hasn't said how much they'll each cost.
SOURCE Jaguar