Jaguar ReRun GoPro app joins 2018 F-Type's big tech upgrade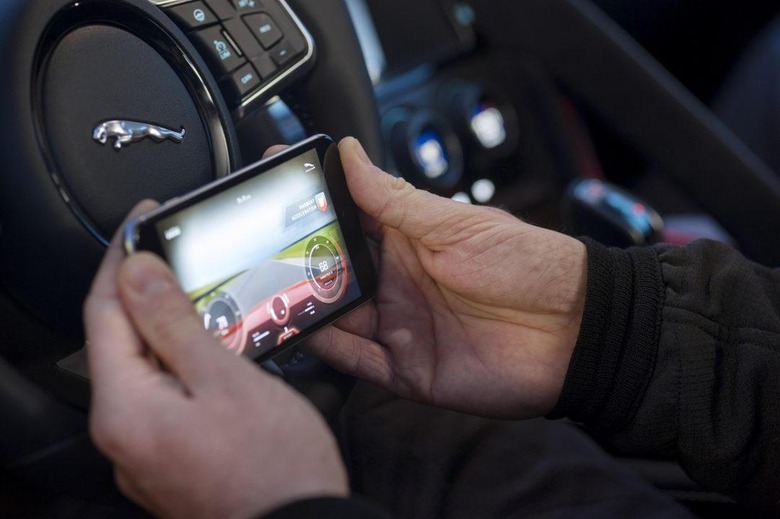 Jaguar wants to help you publicize that perfect apex corner, with its new ReRun app that links the 2018 F-Type with GoPro's wireless action cameras. Released alongside the new model-year car – which for the first time features a 4-cylinder gas engine option – the app was made in collaboration with GoPro as a way of not only recording track sessions but automatically picking out the best moments.
With the app, owners of the 2018 F-Type will be able to combine video from a compatible GoPro camera with performance data directly from the car. That includes speed and gear selection, braking force, throttle position, g-force, and steering wheel angle. Each gets overlaid onto the footage in the form of animated gages.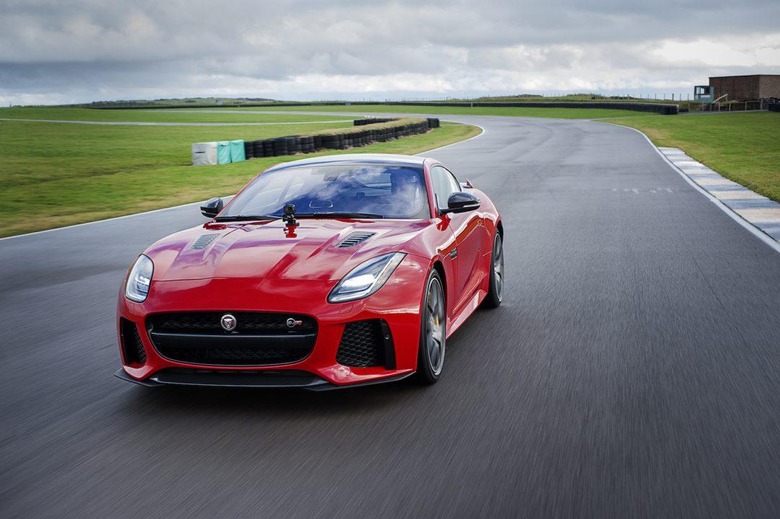 Cleverly, while ReRun will record an entire session – be it on the track or public roads – with the car, it can also spot the best moments of the footage. Those highlights can be downloaded separately, showing the points of peak cornering and braking forces, for instance. Alternatively, the entire video can be exported, while the app also allows for editing of the footage.
ReRun works with iOS devices, while you'll need a GoPro HERO5 Black, HERO5 Session, HERO4 Black, or HERO4 Silver camera too.
It's part of a broader tech upgrade to the 2018 F-Type, boosting both the infotainment and the car's safety and driver assistance gadgetry. In the cabin, Jaguar's InControl Touch Pro system is now standard, with an 8-inch touchscreen giving access to navigation, multimedia, and more. A 10-speaker Meridian audio system is standard, with a 12-speaker surround sound system as an optional upgrade.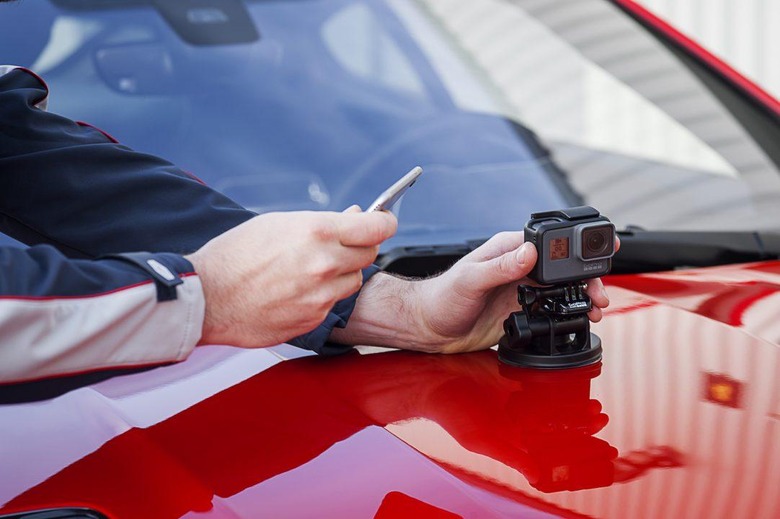 A new, Spotify-powered app in InControl Touch Pro offers bespoke "Just For You" playlists that are shaped according to previous listening. A "Play more like this" button generates a track list of similar songs to what's playing currently, while offline mode automatically caches music to the car's own SSD storage for when there's no internet connection. That same SSD makes for speedier mapping, too, Jaguar says, which drivers should notice when doing things like pinch-zooming.
With the data connection option ticked, InControl Touch Pro's navigation system gets smarter as well. For instance, the car will check how much fuel it has available and flag up if there's insufficient for a programmed destination; it'll proactively find a nearby gas station, show pricing there, and offer to include it as a waypoint. When you get to the destination, meanwhile, a 360-degree interactive view can make finding it more straightforward, or the car can highlight the nearest parking facilities.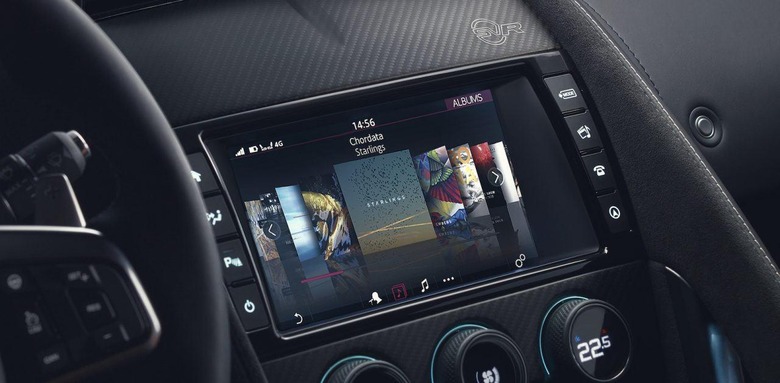 A Commute Mode learns daily routines over time, and monitors road conditions without explicitly – and unnecessarily – giving actual spoken directions. However, if there's a potential quicker route, that will be offered. A Share ETA feature can periodically update contacts on when you'll arrive. Even programming of destinations can be done remotely, using Jaguar's companion app for iOS and Android.
NOW READ: 2018 Jaguar F-Type 4-cylinder offers sub-$60k sticker
As for safety, later in the 2018 model year Jaguar plans to add a front-facing stereo camera array that will be used for a variety of driver assistance systems. For instance, it will be relied upon for triggering emergency braking if a crash is likely, in addition to tracking the road markings for lane-departure and lane-keep systems. Traffic sign recognition will spot limits – particularly temporary ones that might be in place during construction, for instance – and flag those on the dashboard. If the system notices a faster stretch of road ahead, it can automatically increase the Adaptive Speed Limiter to suit, or vice-versa.