Jabra Supreme UC bluetooth headset Review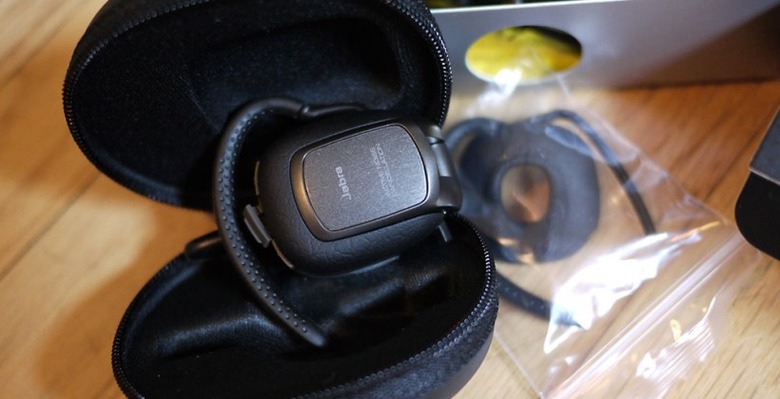 It's time to take a look at Jabra's newest effort with the Supreme UC, a bluetooth headset that's made not just for your home computer, not just your smartphone and tablet, but both! This device is priced at a premium $149.99 and is crafted to make you love that you've just exchanged such a sum for great sound. It's got a completely collapsable chassis, comes with a carrying case as well as an extra earpiece, and works with a universally acceptable micro USB for power.
You've got a single button on the boom for basic voice controls, a giant multifunction button on the facade of the unit, and two volume buttons at the back surrounding the covered micro USB port. The device is an extremely high quality piece of hardware by all outward appearances, and it is rather comfortable to wear. Be sure to check out our hands-on with the Supreme UC from earlier this year – the main man himself gives an introduction!
This device is not designed for an extremely active person. Try to do a couple of flips or go for a jog and you'll find yourself wishing you had a bit more of a firm grip around your lobe. If you're the type of person to sit at your desk all day long or to walk without bobbing your head uncontrollably, you'll have a perfectly well-suited device on your head. The design of this device also allows for left or right-eared users, with a hook attachment able to work with the earpiece on either side.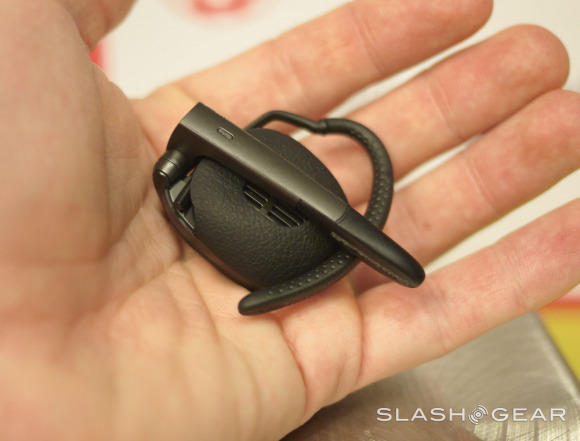 Folding the boom in turns the device off, folding it back out turns it back on, and pairing with any number of devices is quite simple. The device is automatically in pairing mode the first time you turn it on, and from that point forward you've only to tap the multifunction button and say, "pair new device" and you'll be ready to go.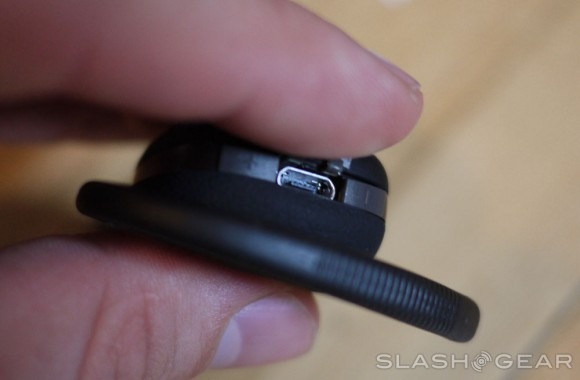 The sound quality is certainly decent on its own with any device, but really shines when you're using your Jabra Connect Android app where you'll have the choice of several voice cancellation and sound profiles. Sound on the other end of the phone is superb, even in the middle of a coffee shop packed to the brim with hipsters. The person you're calling will think you're in an empty room when you're chatting with them with the Jabra Supreme UC.
Wrap-Up
It's difficult to consider spending $150 on a headset when you could just pull your phone out of your pocket instead in most situations, but here's the killer feature: the USB dongle that comes with the device will allow you to completely skip buying a second unit. The Jabra Supreme UC replaces your in-office headset as well as your mobile headset in one swoop. With excellent sound quality for you (the best if you're on Android) as well as great sound quality and noise cancellation for the person you're speaking with, the Jabra Supreme UC might just be the buy for you.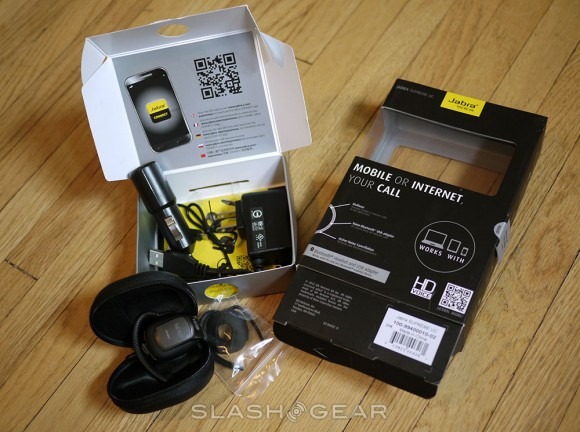 Grab this device at any number of local retailers near you and online. This device is going to be available worldwide immediately if not soon, to get to it!