Jabra Stone Review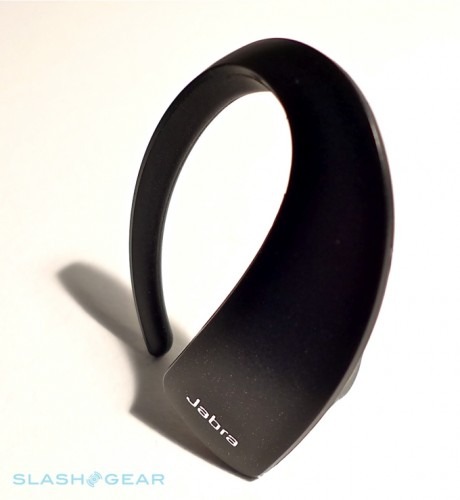 Up until now, choosing a Bluetooth headset has demanded you pick between outright style and audio performance. Devices like the Plantronics Discovery 975 and the Jawbone PRIME have gone some way in disguising their boom microphones and preserving sound quality, but there's still no mistaking that you're wearing a Bluetooth headset. Into the fray steps the Jabra Stone, distinctive both for its curvaceous styling and its promises of boomless natural-sounding audio. Is your next Bluetooth headset a Stone's throw away? Check out the full SlashGear review after the cut.
Jabra's position is that you don't need a boom for decent audio pickup, and to prove it they've sliced the Stone down to the bare minimum. A tight, pinched in loop, it has an ear hook that twists round, over the top of the ear and down to the canal, broadening as it goes, and with a small rubber-clad speaker on the inner edge. Build quality is very high, though given the fixed nature of the ear hook this is a headset for the right ear only.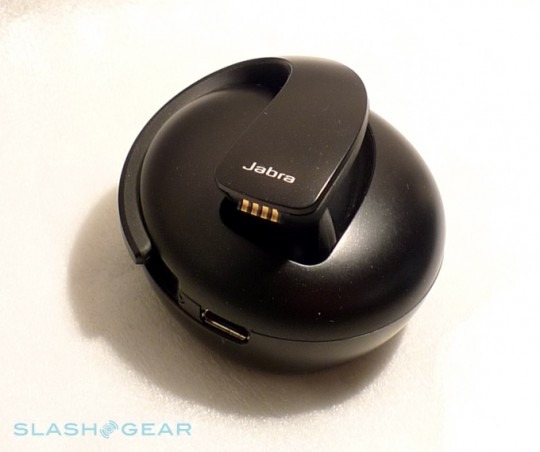 Like other Bluetooth headsets we've seen recently, the Stone comes with a combination case/charger that can be used not only to store but also recharge the earpiece. In fact, this charger is where the Jabra gets its name from; when clicked into place, the Stone resembles just that, a stone. The internal battery in the Stone itself is good for up to 2hrs; it relies on up to three top-up charges from the 6hr battery in the case to reach Jabra's quoted 8hrs runtime.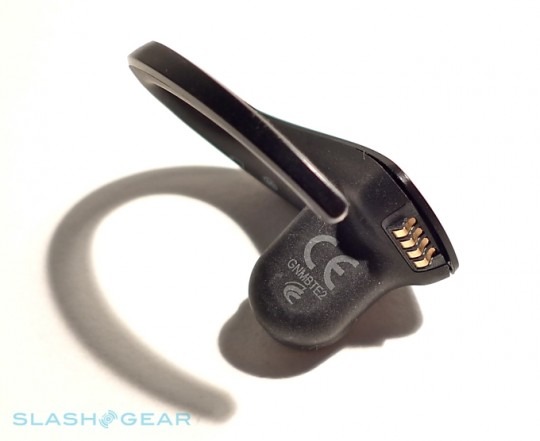 On the downside, there's no easy way to charge the headset portion directly: it uses a proprietary connection with the charger (the latter has a more typical microUSB port for the AC adapter), and if you lose, misplace or forget it then you're stuck with 2hrs and no more. Standby time is rated as up to a healthy 12 days – headset in charger, and both from fully charged and actively paired with your phone – and it takes around an hour to recharge the headset completely. An optional hook allows you to clip the charger to your belt for ready access.  The belt clip is made from a flexible plastic so that it can hook onto a variety of materials — best used on coats, jackets, etc.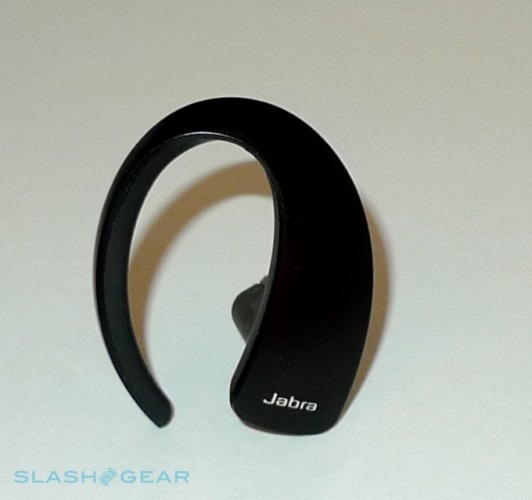 Like the HALO stereo Bluetooth headset we reviewed last month, Jabra have used a mixture of touch-sensitive and actual buttons for controlling the Stone. The Jabra logo is, in fact, a multi-purpose button – powering on or off requires a long hold, a single tap answers or ends a call, and clicking twice in rapid succession redials the last number – while sliding your finger up or down the header adjusts the volume. There's support for voice dialing, if your cellphone supports that, together with the Bluetooth A2DP stereo profile; the Stone will combine the stereo tracks into a single, mono track for one ear, but it's handy for quickly previewing a song or YouTube video. Multiuse (aka Multipoint connectivity) means you can have two devices paired at once, and there's a discrete battery and Bluetooth status display rather than a cluster of bright blue, blinking lights.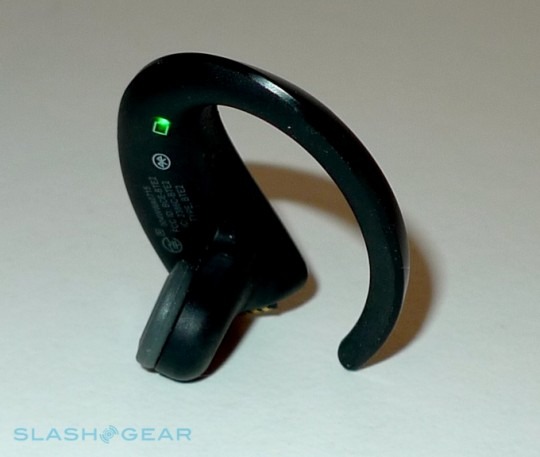 Comfort levels proved very high, a combination of the Stone's light weight (0.25oz), balanced design and the over-the-ear design not leaving the headset supported solely by an in-ear plug. While there's no boom arm, it's still not the most discrete of headsets – it's pretty noticeable slung over your ear – but at least it's not too ostensibly "space age".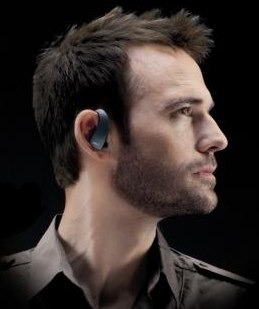 As for sound quality, given our exceptionally positive experiences with Plantronics (which resolutely do use a boom) recently we were skeptical of quite what Jabra's Noise Blackout Extreme DSP might be able to achieve. Jabra claim up to 24dB of ambient noise reduction (twice that of their original system), using twin microphones and some clever processing that works out the direction of noise, background chatter and traffic based on sound delay between the pickups. How exactly it works we don't quite know, but work it does. Sound quality in loud areas is high, with the Stone managing to deliver not only speech of the wearer but intonation and other nuances; in short, you sound less roboticized than with other systems. Similarly wind noise is sliced out of the conversation, with callers reporting little in the way of either background hiss, volume jumps or lurches, or cut-outs that can plague cheaper headsets.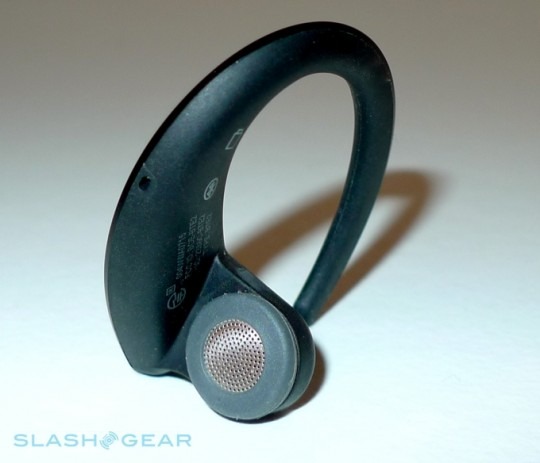 Together, that adds up to a very successful Bluetooth headset, one that manages to deliver sound quality we'd associate with a full-boom rival and the comfort of a much smaller device. The lack of a non-proprietary port on the headset itself – meaning you have to carry the charger "stone" – is a potential frustration, as is its limitation to the right ear, but if you've rejected other headsets for being too obvious or too "call center" in their design then the Jabra Stone's sleek shape could solve that without impairing audio quality. Priced at $129 when it arrives exclusively at AT&T stores from November 8th, it's the same cost as the Plantronics Discovery 975 and the Jawbone PRIME; both are distinctive and well performing, but we'd plump for the Jabra Stone for its surreptitious style and excellent audio quality.