iTunes 12.2 Update Hints At iPod Refresh With New Colors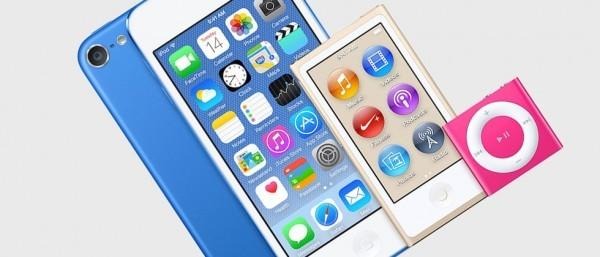 It's been quite a few years since Apple refreshed its iPod line-up, but a newly discovered image hints we might be seeing just that sometime this year. With the release of the iTunes 12.2 update this week include support for Apple Music, an official Apple picture of an iPod Touch, iPod Nano, and iPod Shuffle was found, but with all three in colors currently not available. The composite image shows up when a user connects an iPod to iTunes for the first time, or chooses to restore it.
Immediately noticeable is the iPod Touch in a darker shade of blue, while the iPod Nano has a gold color similar to what we see on the iPhone and iPad. The iPod Shuffle is sporting a bright pink.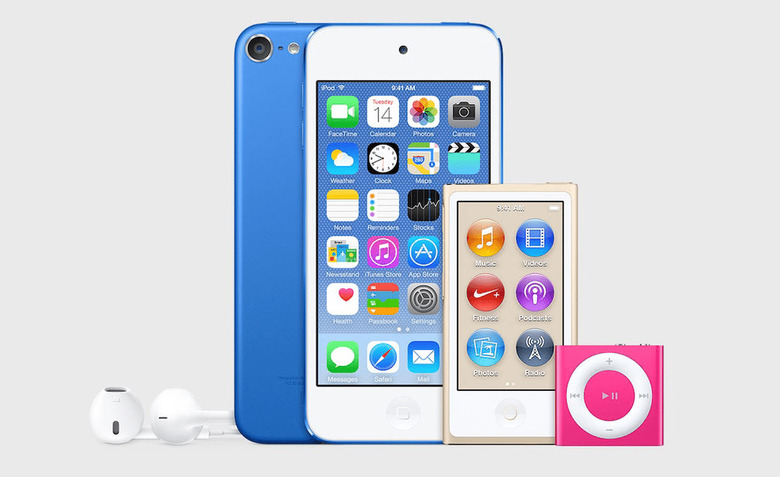 The previous image that showed up in the same situation in iTunes 12.1 featured the same devices, in the same positions, but with in currently existing colors of teal blue for the Touch, Purple for the Nano, and green for the Shuffle.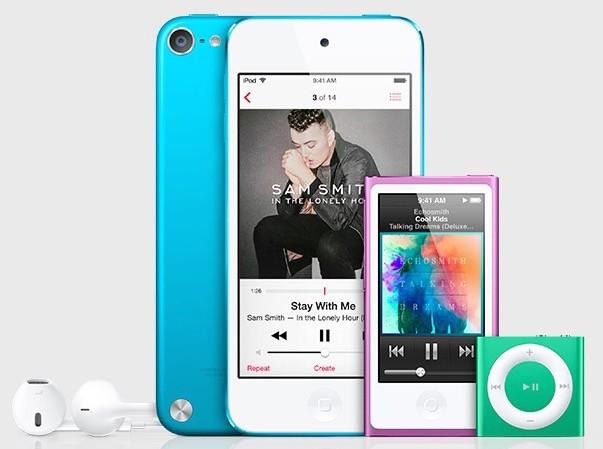 There's been no official word from Apple about when the iPod line-up might ever be refreshed, however a rumor surfaced earlier this year that a new iPod Touch might be announced this fall, featuring a minimum update of current processors and cameras inside. There's also possibilities of a 4.7-inch screen to match the iPhone 6's size, and a Touch ID fingerprint scanner with Apple Pay compatibility, but that's just speculation.
Judging from the iTunes image with new colors, it seems the iPod Touch will remain the same size, but hopefully we'll at least get larger storage capacities. In the past, Apple has always announced new iPods in early September, so it's likely we'll find out all the details then.
VIA MacRumors