It's now Treble time for your smartphone
Project Treble is a feature that's suddenly proven invaluable to the most Android-addicted phone users worldwide. This invaluable state isn't necessarily in play because of the feature's original intent. Instead, Android users found a way to make any Android Oreo device with Project Treble made active can boot two of the most awesome ROMs in the world, with minimal hassle.
Just so long as Project Treble is working on an Android Oreo device and that device's bootloader can be unlocked, you're good. You'll be able to boot LineageOS 15.1 or higher or Resurrection Remix, with relative ease. This is all possible due to Google's inclusion of Project Treble's ability to boot a Generic System Image (GSI).
SEE TOO: More on how Project Treble means UPDATES FOR ALL!
A Generic System Image takes away a massive amount of work that'd otherwise have to be done to prepare a device for a custom ROM. With this GSI situation in play, the world is your oyster. Because of this setup, custom-made operating systems running on AOSP (Android Open Source Project) will have the ability to run on MANY MORE devices than they've been able to run before. Or, at least, they'll be able to run on more than one phone without additional effort for each individual device.
Project Treble and this GSI feature also open the door for much quicker updates from Google for Android on all devices. If Google moves forward here, there's a distinct possibility that they will, one day, be able to update Android for all Android device owners at the same time – just like Apple does with iPhones and iPads.
Users can head over to XDA Developers forum for the LineageOS build made by developer phhusson. That same user made GSIs of Resurrection Remix, also posted on XDA. Image downloads are available for ARM64 A-only, ARM64 A/B, and ARM32 A-only devices – so, you know, basically every phone that's currently running Oreo.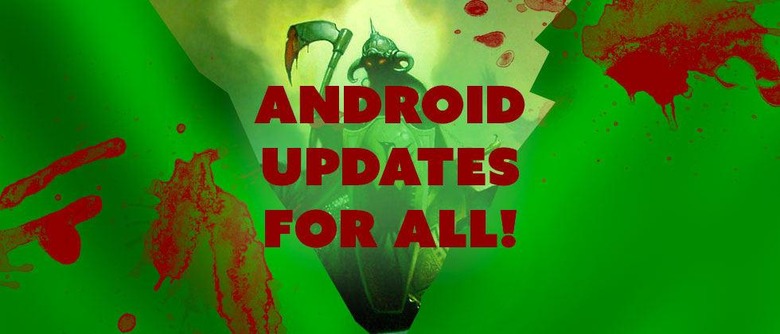 OF NOTE: Do not head in to download, load, or anything in-between unless you KNOW what you're doing. The process is fairly simple, but unless you know how to mitigate any errors, I recommend you seek in-person help before moving forward. These ROMs are pretty neat, but they're not worth ruining your device over. Any action taken by the reader before, during, or after reading this article is the responsibility of the reader alone.