Is this the iPhone 4S?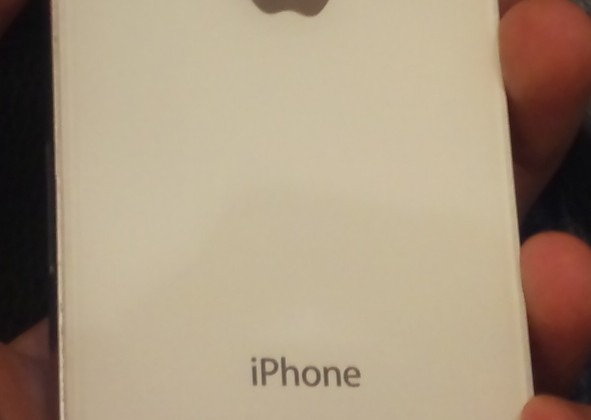 The problem with a so-called iPhone 4S or "Lite" version – packing similar specifications and aesthetics to the current iPhone 4, but using cheaper materials to allow Apple to reduce the sticker price – is that when pre-launch photos leak it's darned tricky to tell whether it's real or just a mocked-up fake. Vietnamese forum Tinhte has a few such white "Lite" mysteries today, reportedly the same iPhone 4 hardware inside a new, plastic casing.
That would certainly make for a more affordable handset than the existing model, the toughened glass of which not only gave Apple issues trying to fix its white paint job, but has also left many owners teary-eyed after seeing their precious smartphones shatter after being dropped. Recent rumors have suggested that Apple will position the iPhone 4S at the mid-range, with a new iPhone 5 (with a radical new casing design) as the flagship and, potentially, a prepaid option for the iPhone 3GS to take care of the entry-level market.
Of course, this could also be a fake: a regular iPhone 4 with a new, aftermarket plastic casing attached, either matte-finish or with a matte screen protector applied. Tinhte insists its source is "very reliable" though there's really no way we'll know Apple's plans for sure until the expected launch of the new smartphone(s) in late August.
[via TechCrunch]