Is Curious George On Netflix? Nope. He Is On Hulu Now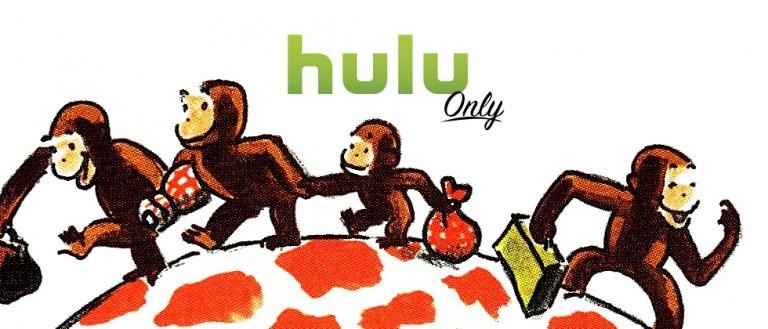 In the relatively recent past, you, a parent of a child, may have watched endless hours of Curious George on your streaming device. With Netflix, perhaps – the 2006 film Curious George became a part of Netflix back in June of 2015. But now – gosh help us all – Hulu has secured the "exclusive subscription streaming rights to one of the highest-rated kids television properties." That is Curious George, the television show. All of the episodes of Curious George, just like you've always dreamed of.
Place your child in front of the TV set or behind a tablet or phone, start Hulu, find Curious George. Tap on play. You'll be good to go for hours on end.
SEE: Hang on, Hulu ad-free still has ads?!
Starting on March 31st, Hulu's rights to Curious George will allow the program to stream with their service well through the future. This is what Hulu calls an "extensive, multi-year agreement" between the streaming video group and the NBCU Television & New Media Distribution group.
In this deal, Curious George will be appearing on Hulu – all past and any future seasons of the "two-time Emmy Award-winning series" as well as a set of films. That includes television specials and feature-length films as well.
All the monkey you can handle.
That's NINE SEASONS of Curious George – over 100 episodes – and a guarantee that this is a multi-year deal. The monkey won't be leaving Hulu any time soon.
Television specials include the following:
• Curious George: Swings Into Spring
• Curious George: A Halloween Boo Fest
• Curious George: A Very Monkey Christmas
As well as the two feature-length films:
• Curious George: Follow That Monkey
• Curious George: Back To The Jungle
Precious monkey television program, how we anticipate your release.
Fun fact: Curious George is over 75 years old. Seventy-seven years old if you count the years he was either named "Fifi" or "Zozo" in the original books in which the monkey appeared. His first book appearance was "Cecily G. and the Nine Monkeys" or "Rafi et les 9 singes" by H.A. Rey.
But you already knew that, being such a big Curious George fan. Right?