Iriver Smart HD K1 PMP Gets Video Demo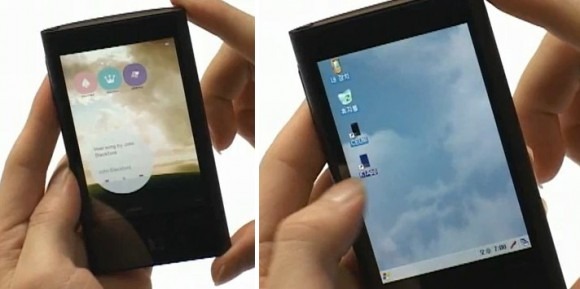 You know what's the one thing pretty much guaranteed to take the lust-worthy edge off a new PMP?  Spotting the Windows CE homescreen lurking on it, that's what.  iriver's slender Smart HD K1 turned a few heads when it officially launched earlier this month, but as this video preview shows a CE desktop is only a few taps away.
Video demo after the cut
Still, there's plenty to like about the HD K1.  Up front there's a 3.5-inch 480 x 320 touchscreen, and the PMP supports AVI, WMV, MP4, TP, MPG, ASF and MKV video.  Various models are available, kicking off from an entry-level 8GB K1 and then climbing through versions with DMB mobile TV tuners, 16GB of storage and integrated WiFi.
To be fair, Windows CE functionality is only an "added extra" rather than something you have to deal with on a regular basis, and iriver's standard UI is pretty respectable.  No word on when the iriver Smart HD K1 might make it out of Korea.
[via PlayerBites]