iriver NV mini bike edition entertains cyclists while getting them lost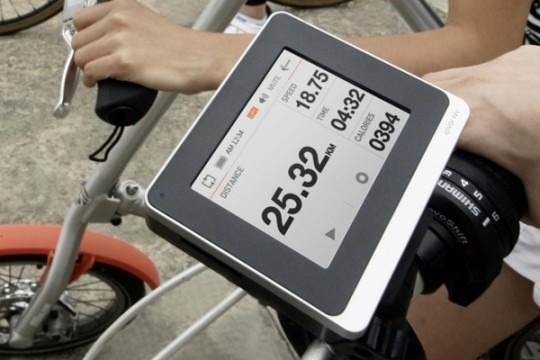 iriver's latest product is out, and unlike their more traditional range of PMPs they've branched off into "eco-friendly bike navigation".  The iriver NV mini bike edition is a sliced-down version of their NV classic, keeping the touchscreen, GPS and media playback but dropping the integrated DMB TV tuner.
The 3.5-inch 320 x 240 touchscreen is half the size of that of the NV classic, but iriver have scaled up the UI to make gloved cyclists' fingers more welcome.  Underneath the custom UI there's Windows CE 5.0, playing content from an SDHC card with an integrated speaker together with a 3.5mm headset socket.
Ironically the NV mini seemingly comes with an in-car mount, whereas a handlebar mount is a separate accessory.  It's on sale now for 188,000 South Korean won ($156); no word on whether it might make it over to the US or Europe, as iriver's other PMPs have.
[via Navigadget]