iRing hands-on: motion control for iOS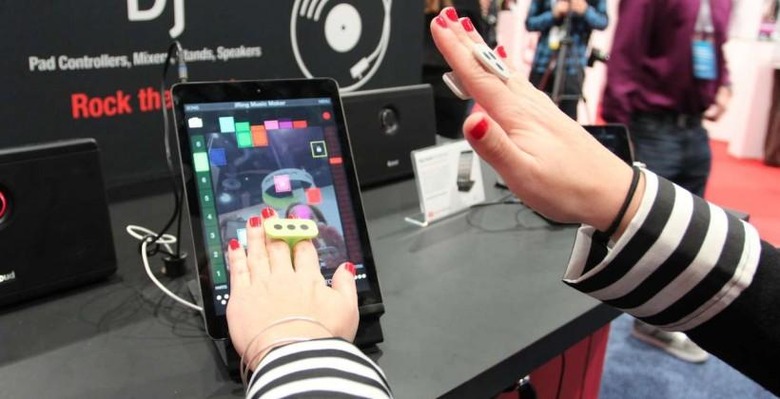 The folks at IK Multimedia have created a new accessory for the iPhone, iPad, and iPod touch that brings motion control to iOS. While you're not going to just be able to jump in and have motion control abilities with this set of two rings for every single app and the entirety of iOS for start to finish – at least not at first – you will be able to work with some rather interesting sound-system software and a simple Pong game right out of the box.
In a single box there's two "rings", one for each of your hands, these rings working through the two apps delivered at the start with your device's front-facing camera. The motion-tracking technology that allows this to work is incorporated into the two apps initially, but will be delivered to developers of all types – publicly, and freely – in a software development kit (SDK) for app integration across the board.
In other words, what you're seeing here now is only the beginning. Apps of all kinds will be able to use the iRing SDK to function with the iRing accessory ecosystem. We're also to understand that while this pair of rings is being marketed to Apple devices first, there's certainly a possibility that they'll be working with Android devices soon. This ecosystem is only limited by the imagination of 3rd party developers from this point forward.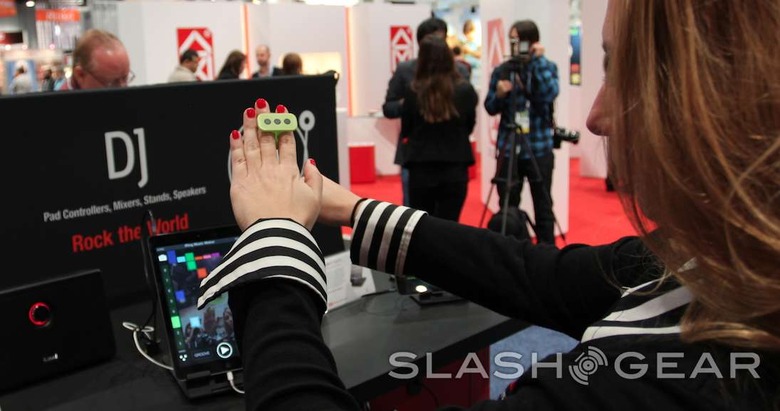 As our host, IK Multimedia's own Starr Ackerman, suggests, even an app like Angry Birds could work with iRing if they do so wish. Dance Dance Revolution, health and fitness apps, and everything in-between are all certainly well within the realm of possibility.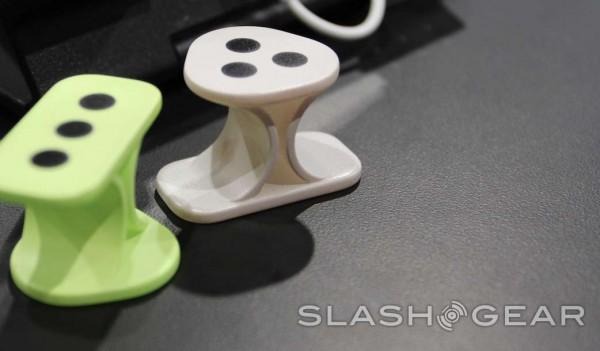 A set of two rings in a single iRing package will cost you a cool $24.99 USD or 19.99 Euro, prices that'll certainly strike a chord with developers right out the gate. Based on what we're seeing here at CES 2014 today, the first day this set of rings is revealed, iRing is ready to roll right this minute.