iPod touch 3G teardown: space for camera, WiFi 'n' & FM chip found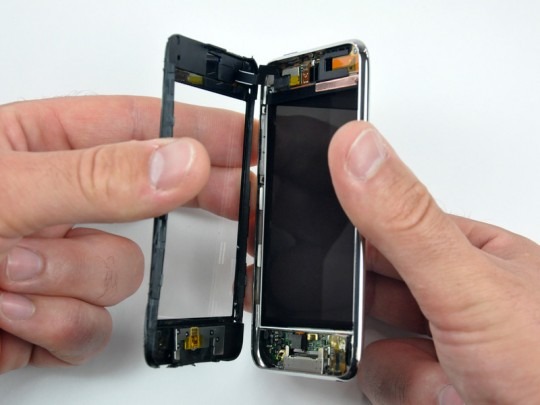 Consider us surprised that, while we expected the most interest out of the iPod nano 5G teardown, in actual fact it's Apple's updated third-gen iPod touch the guts of which that are prompting the most intrigue.  iFixit have been doing their usual job of stripping the new PMP down to its constituent parts, and in the process they've discovered not only a space where a nano-style video camera would fit perfectly, but signs of faster networking too.
The touch has a 6 x 6 x 3 mm space in the upper middle portion of the board where a camera module could sit, and while iFixit say that there's insufficient space for an iPhone 3GS-style autofocus CMOS there is, however, room for a nano-type video camera.  Rumors circulated ahead of the event this week that Apple were planning cameras for both PMPs, but in the end there was only an announcement for the smaller iPod; although there was talk that technical issues had prevented the touch from getting its optics, iFixit found no headers on the board for a camera cable.
As for networking, the iPod touch 3G uses Broadcom's BCM4329 chip, which in fact supports not only WiFi b/g but draft-n wireless as well.  The firmware doesn't yet support the higher-speed technology, but it's entirely possible that a future update could change that.
Finally, the chip also supports – at least technically – FM transmission, along with an FM receiver and Bluetooth 2.1+EDR.  Right now there are no antennas for FM, but if Apple decided to fit them – and add software support – the iPod touch 3G could feasibly transmit audio via your car stereo without wires.