iPod nano 5G gets teardown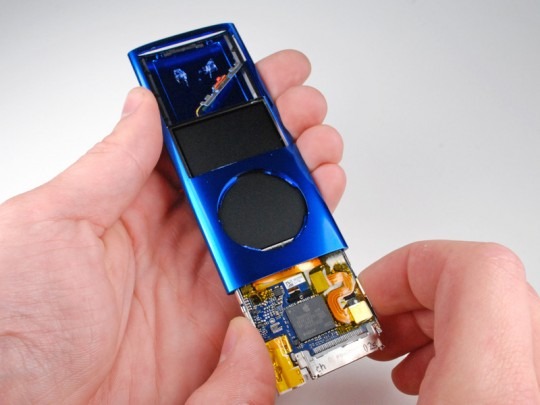 If there's one thing you can count on – beyond third-party accessories – it's that as soon as a new iPod hits the shelves, it'll be torn down to its component parts.  iFixit have already begun to strip the camera-toting iPod nano 5G out of its glossy shell and down to bare circuit-boards, and even if chip codes and DACs mean nothing to you there's something scandalously exciting about watching it happen.
The good news is that the nano 5G seems to have been put together pretty well, with a think chunk of glass covering the 2.2-inch display and the casing reluctant to open and reveal its secrets.  The battery is of course soldered onto the mainboard, and nothing inside is intended for user-access or attention.
So far there are no great surprises to be found, but we'll be satisfied with decent build quality.  The iPod nano 5G is on sale now, available in 8GB and 16GB capacities.