iPod Nano 8th gen drops the click-wheel and gains iTunes

It may very well be time for a brand new media player from Apple, the seventh generation of the tiniest of iProducts, the iPod nano to be exact. This 8th gen iPod nano is said by sources familiar with the matter speaking with Macotakara to be returning to the tall and thin form of the 5th generation iPod nano and will have the thinness (or close to) of the current generation iPod touch. This device will also herald the end of the music service Ping – this according to these same sources in China.
This next-generation iPod nano will do away with the click-wheel that for so long has been the calling card of the iPod in general, opting instead for the same sort of thumb-sized button that the iPhone and iPod touch currently has in place. This device will also be shorter than the tallest iPod nano thus far, it having a body much closer to the first generation nano, but this time having a display that's essentially the same size as the 5th generation (something like 2.2 inches diagonally.)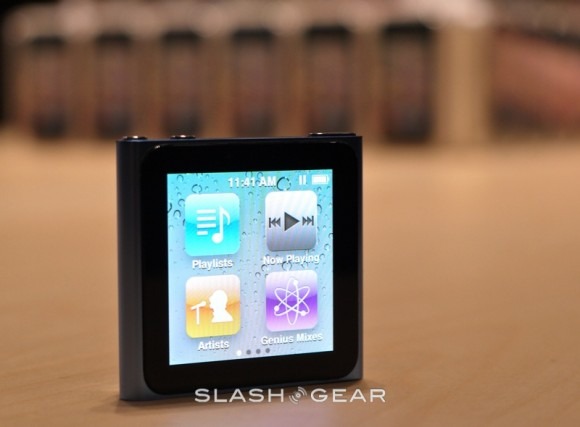 More of everything, please, thank you.
The image you see at the top of this post comes from 3D renderer and developer Taiyo Fujil who has done rendering work for Macotakara before. In other words, it's not a real photo, it's a mock-up done with software – don't be fooled! Head below to see the rest of the news we've got recently surrounding the iPod nano. It's not often this device comes up anymore – perhaps this is the best indicator that it's due for a refresh? We'll more than likely see soon!