iPhone XR Clear Case released at Apple, at last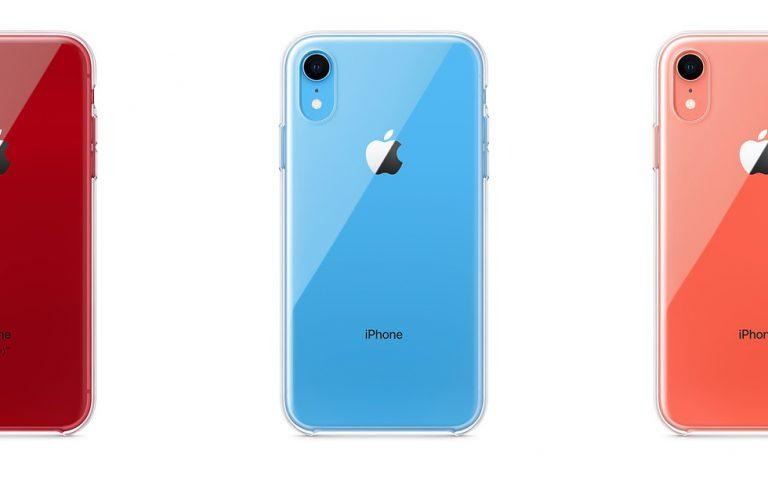 Apple finally released a clear case for the iPhone XR at their stores around the world and online. In the Apple Store online, the iPhone XR Clear Case doesn't look any different from the rest of the similarly-implemented cases for other phones, save that it fits the iPhone XR specifically. This clear case allows the iPhone XR's many color options to shine through, whereas previous other cases blocked the colors almost entirely, making said colors a moot point.
Those of you that already have an iPhone XR, you've likely chosen one of the following phone colors: white, black, blue, coral, yellow, and (PRODUCT)RED. Those of you that haven't – you'll also have those exact same color choices. Unlike some smartphone launches, Apple's release of the iPhone XR included all the colors in which the iPhone XR will ever come. At least until the iPhone XR 2 is released – at which time we'll probably see something wacky, like green.
SEE TOO: iPhone XR sale promos point toward next big thing
This new iPhone XR is currently part of a sort of trade-in deal in which the phone can be attained for around $500. That's significantly lower than its otherwise substantial, yet lower than iPhone Xs, price of $749. To attain said deal, one must trade in an old iPhone, and said old iPhone must be in tip top condition.
Looking to the future, if one ever planned on sending their iPhone XR back to Apple when they buy a new iPhone, they'll probably want to have said phone in tip top condition. To do this, one might want a case. A case, just in case.
The new iPhone XR Clear Case will run users right around $40. They've got the case up for sale at the Apple Store online right this minute, with orders coming within days. This means they've got the case in plentiful amounts. The closest place for pickup for a person like myself is around 421 miles (approximately 6 hours drive) because these cases are only at official Apple Store locations, and I live in North Dakota.