iPhone X sales slump predicted as skeptics speak up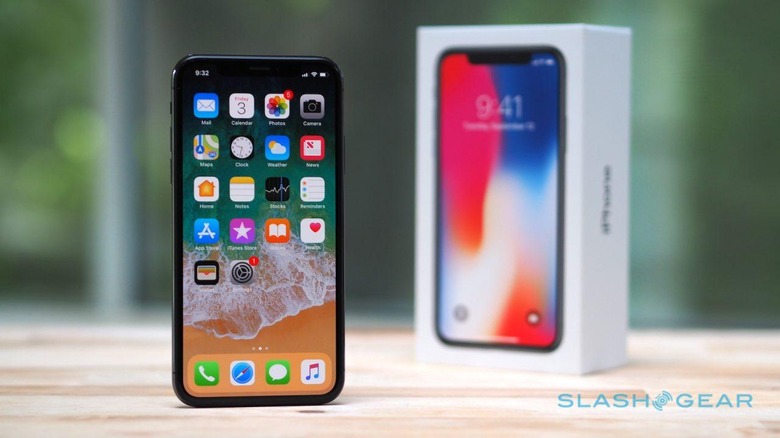 A high price tag and "lack of interesting innovations" could see iPhone X demand slump, some tech industry analysts are warning, predicting disappointment at Apple come 2018. The flagship iPhone was undoubtedly one of the most eagerly-anticipated launches of this year, though it brought with it an eye-watering price tag along with no small amount of controversy. Now, there are suggestions that enthusiasm could be waning.
Initially, the reception among industry-watchers had been generally positive. Though the iPhone X starts at $999 in the US, the styling departure, new OLED display with minimal bezels, and other improvements were seen as likely offsetting the pain involved to the wallet or purse. Though Apple has not released any exact sales numbers, shortages of iPhone X stock suggested demand had, indeed, been high.
Now though, more negativity is emerging, and indeed some analysts are downgrading their estimates on just how many iPhone X handsets Apple will sell in the first quarter of 2018. Sinolink Securities Co. analyst Zhang Bin, for example, dropped his estimate for Q1 by 10m units. While he still expects sales of 35m iPhone X, Bloomberg reports, "after the first wave of demand has been fulfilled, the market now worries that the high price of the iPhone X may weaken demand in the first quarter" he wrote in a report to investors.
Zhang isn't the only one. JL Warren Capital LLC's assessment on Friday was even more pessimistic, predicting 25m iPhone X unit shipments in Q1 2018. Citing cuts in orders among Apple suppliers, it suggested "weak demand because of the iPhone X's high price point and a lack of interesting innovations" for the dip. The company had previously expected 30m shipments in the same period.
Reception to the iPhone X was undoubtedly mixed. The smartphone shifted from LCD, which had been Apple's display technology of choice for all previous iPhones, to OLED, taking advantage of the new panel to push the screen closer to the edges of the phone. However, it also forced the removal of the home button, a mainstay of iPhone design for a decade, and introduced a controversial "notch" in the upper section.
That housed the new TrueDepth camera array, which powers Face ID, Apple's replacement for Touch ID on the iPhone X. Gone is the fingerprint scanner, and in its place the smartphone uses facial recognition to secure iOS, permit app downloads, and approve Apple Pay transactions. Embracing OLED allowed Apple to pack a similar screen size to the iPhone 8 Plus into a form-factor akin to the smaller iPhone 8, but not everybody has been so pleased about losing familiar features like Touch ID.
Nonetheless, the new year is expected to see Apple double-down on those decisions. The 2018 iPhone range is expected to include an updated version of the iPhone X, and two other handsets adopting elements of its design but targeting different screen sizes and price points. Face ID, meanwhile, looks set to spread to the iPad, as Apple further deprecates Touch ID.
Apple, in typical caution, did not set out sales goals for the iPhone X. All the same, the company's huge stock price increases this year – which have brought it within spitting-distance of a trillion-dollar market value – meant expectations for the smartphone were huge. How that pans out in Q1 and Q2, ahead of new iPhone launches later in 2018, remains to be seen.