iPhone X Plus teased with display assembly leak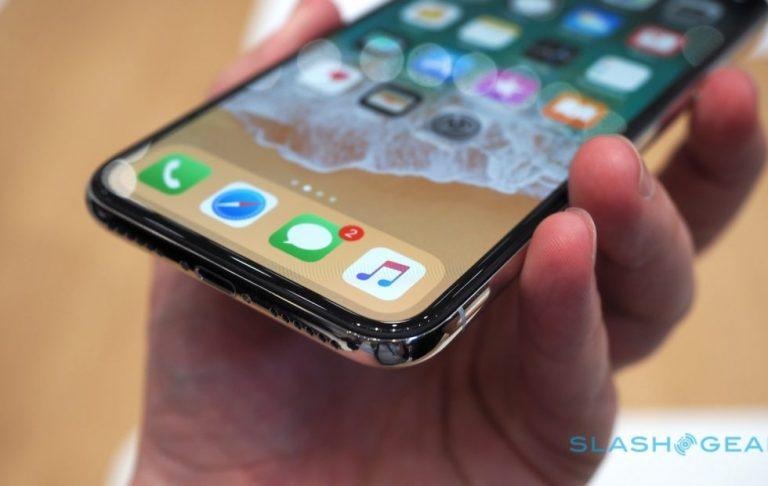 Now that Apple is well underway with production of its newest flagship smartphone, the iPhone X, the big question is if the company will begin offering the device in two different display sizes like it has for several years with the previous iPhone models. Recent months have seen several reports and rumors about a new iPhone X debuting this year with a larger 6.5-inch screen, and now we're seeing the first possible evidence of this plan with a leak claiming to reveal the new display assembly.
The two images were first posted to China's MacX forums, and at this stage there's still a good chance they're far from legitimate. The photos claim to show the screen and digitizer from the upcoming "iPhone X Plus," with the parts originating from an LG facility in Vietnam as part of a "trial run of production equipment."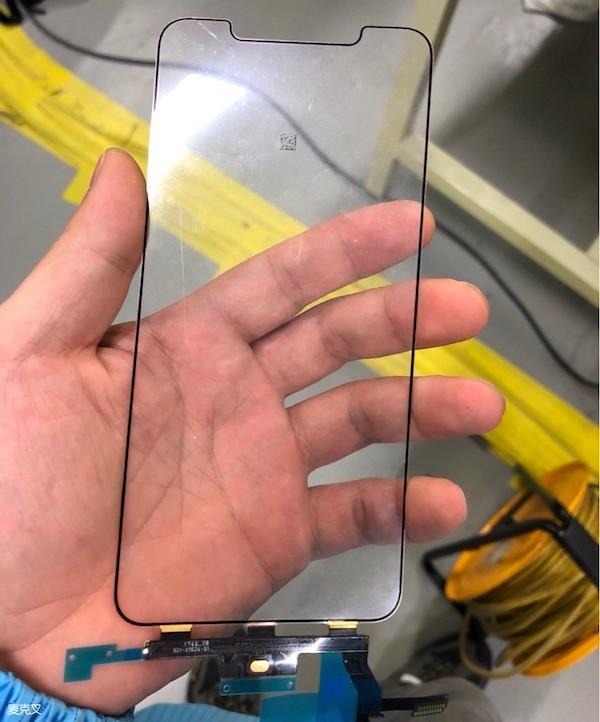 First is a photo of the device's digitizer held in someone's hand, with the size appearing to be noticeably larger than the current 5.8-inch iPhone X. Also present is the phone's now recognizable "notch," where the TrueDepth sensors and advanced Face ID camera tech are located. In comparison with the larger part, the notch seems to be almost the same size as the existing iPhone X, but that could be evidence of the recent report noting that the second generation iPhone X will have a smaller notch overall.
The bottom of the assembly includes a flex cable with a part number that matches Apple's format, and the numbers indicate the part was produced in November 2017. While this isn't very recent, it could be in line with a supplier's test production in advance of an upcoming product.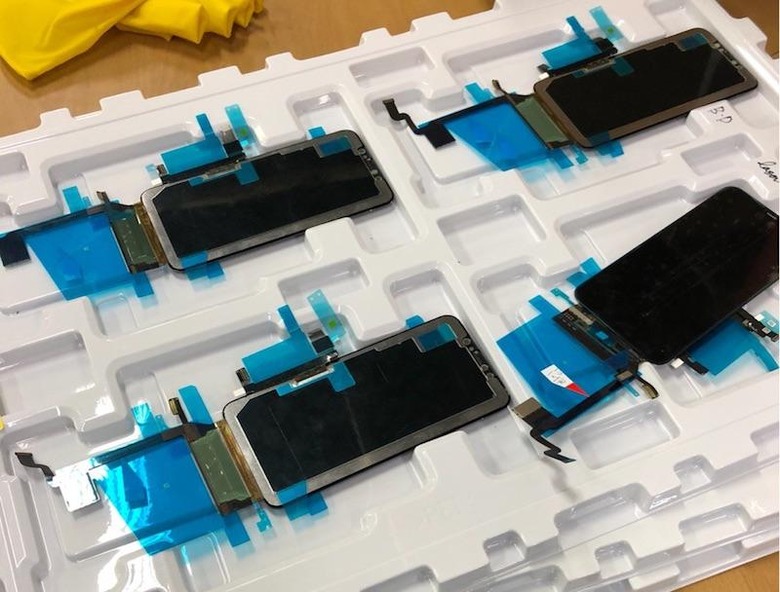 The second image shows a set of assembled digitizer and display components. There aren't too many additional details to extract from this, although the earpiece slot and sensors can be recognized along the top. The part's design itself is similar to the display assembly of the current iPhone X, although it's not identical.
Samsung is currently Apple's exclusive OLED supplier for the iPhone X, however LG has been rumored for some time to start supplying OLEDs for the 2018 iPhones. Also backing up this leak as evidence of an iPhone X Plus is the fact that reliable Apple analyst Ming-Chi Kuo previously predicted that this year would see three iPhone X models debut: an update to the current 5.8-inch model, a larger "Plus" model with a 6.5-inch OLED, and a new 6.1-inch model that features the iPhone X design but uses a LCD display.
SOURCE MacX