iPhone X 2018 could get a big notch change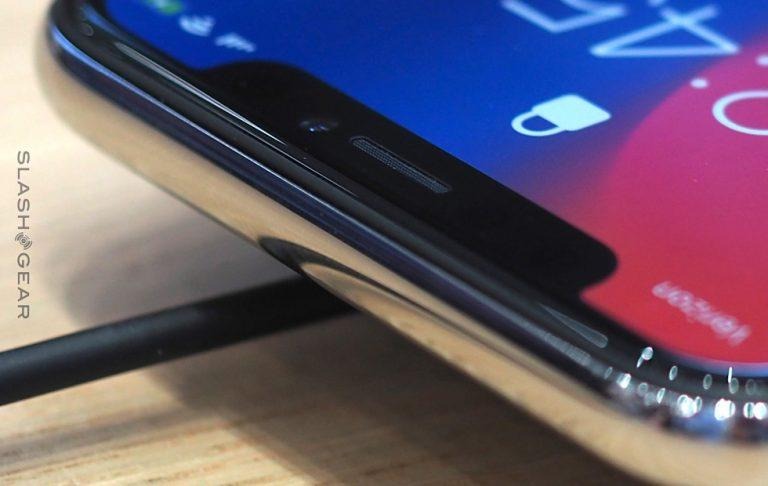 The rumored second-generation iPhone X may feature a refined TrueDepth system that'll allow for a smaller notch, at least according to analysts via leaked documents. Word has it that Apple will release multiple iPhone models this year, including a second-generation iPhone X model, plus a larger version of the iPhone X and yet another iPhone model with an LCD.
The info comes from a research note acquired by MacRumors. Within the note, Barclays analysts say they expect Apple's TrueDepth system will appear in multiple iPhone models this year, of which three are expected: a 5.8" OLED, 6.5" OLED, and a 6.1" LCD model. All three models are expected to have Apple's TrueDepth system.
The analysts expect that the TrueDepth system will "evolve slightly" over what is found in the current iPhone X model. That slight evolution may result in a smaller size, meaning the notch featured on the upcoming three iPhone models may be smaller than the notch found on the current model.
Otherwise, the phones are expected to have largely the same "architectural make-up" as the existing iPhone. A smaller notch may be enough to convert consumers who are otherwise hesitant to transition to the iPhone X model. It's expected we'll see the TrueDepth system arrive on future iPad models, as well.
Looking ahead to 2019, the leaked research note reveals an expectation that Apple is going to implement a TrueDepth system on the back of the iPhone. "Our discussions with suppliers suggests Apple and its partners are working hard on a world-facing solution," the note reads, "but development is ongoing and with over 18 months to go until the 2019 iPhone cycle, not all is yet determined."
SOURCE: MacRumors