iPhone OS 3.1 beta 2 released: WiFi for devs, no tethering for AT&T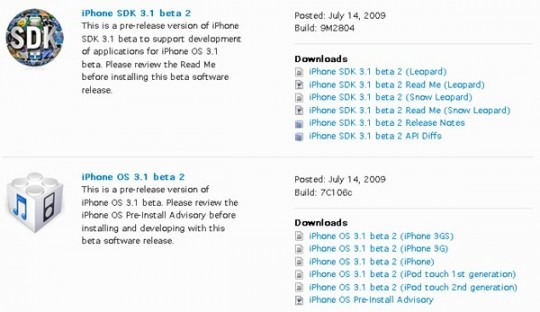 Apple have released iPhone OS 3.1 beta 2 to developers, around fifteen days after the launch of the first beta.  Among its most anticipated features is WiFi connectivity during development; however it also comes with a sting in its tale, as Apple have seemingly closed off the loophole which had been used for unofficially enabling data tethering on the AT&T network.
WiFi support for developers means that the iPhone does not have to be physically connected via the USB cable for apps to be tested.  In fact, connecting through WiFi now gives all the same functionality as a developer may be used to through Instruments.
As for data tethering, it appears that Apple have blocked modifications to the IPCC carrier files which could, on the previous build, be tweaked to allow the service in the US.  AT&T are yet to announce when tethering will be officially permitted; rumors continue that it will be priced at around $55, though AT&T themselves strongly deny that.
[via iPhoneBuzz]