iPhone "Mailbox" Live In App Store, Keeps A Line Outside

The first rule of running a successful nightclub is: always keep a line – and that's exactly what the folks at Orchestra are doing to make their new app "Mailbox" a success right out of the box here at launch. This app is what the developers describe as an end-all be-all organizational tool for your mailboxes of all kinds, especially if you're a Gmail user working with an iPhone. Registration for this app began well before the app was released to the iTunes app store and now, here on launch day, a massive line of those "in line in front of you" begins.
The first screen you'll see when you pop in to Mailbox on your iPhone is a question of whether you've pre-registered or if you'll be needing to pick up a number. It's not unlike waiting to get called to update your license tabs at the DMV – and just like that situation, you can watch it all happen in real time. Once you're accepted (one the thousands and thousands of users before you in line are in, that is), you've got a rather simple, bright, and Apple-friendly vision for email.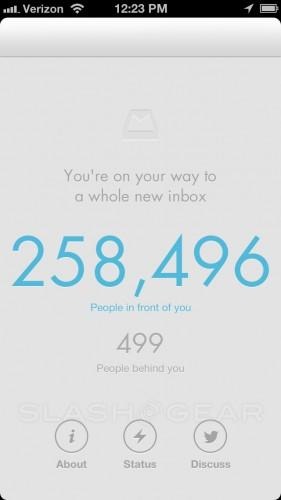 The way you work with mail is to connect your various email accounts in, and read, tap, and swipe your way around from there. If you swipe right on an email, that email goes to your archive. If you swipe "long right", that email will go to the trash. A short swipe left will send a message to a "later" bin for you to read at a later date, while a "long swipe left" will skip the "later" function and put the email in a list.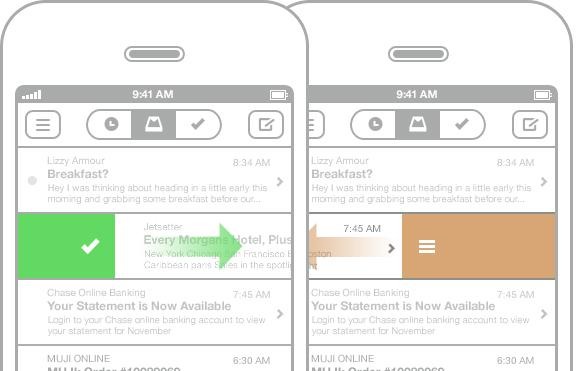 As Apple Insider notes, such functionality may remind you of the app by the name of Clear, a list-keeper app that we reviewed last year. Here with email we're more than pumped up to give such a simple set of controls an extended hands-on look. Stay tuned for SlashGear for more Mailbox action as we keep our fingers on the swipe!
[via MailboxApp]