iPhone HD to record 720p HD video tips OS 4.0 SDK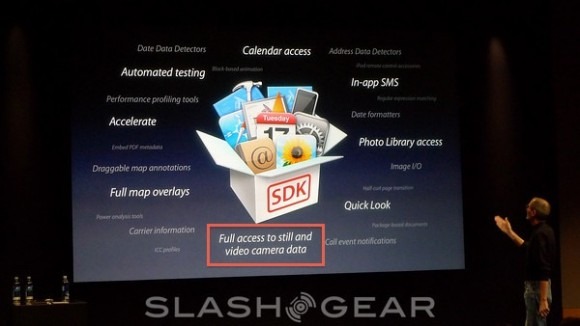 Apple's decision to allow developers "full access to still and video camera data" in iPhone OS 4.0 has had the unexpected side-effect of previewing what's likely to be the next-gen iPhone's video capabilities.  According to MacRumors, developers have discovered mention not only of VGA resolution capture, as on the current iPhone 3GS, but of a 1280 x 720 720p HD mode as well.
Given the consistent speculation that the next-gen handset will be dubbed the iPhone HD (so as to avoid confusion with 4th-gen cellular networks were it named the iPhone 4G), HD video recording abilities would certainly make sense.  In fact, given the smartphone vista at the moment, Apple would almost inevitably have to boost video capture to 720p, just to remain competitive against high-resolution rivals.
Previous leaks have suggested that the iPhone HD will have a 5-megapixel camera (along with a front facing camera for video calls).  We're expecting to hear all about the handset on the first day of WWDC 2010 in early June; SlashGear will be liveblogging the keynote.