iPhone HD liveblog reminder: Join us at 10AM PT!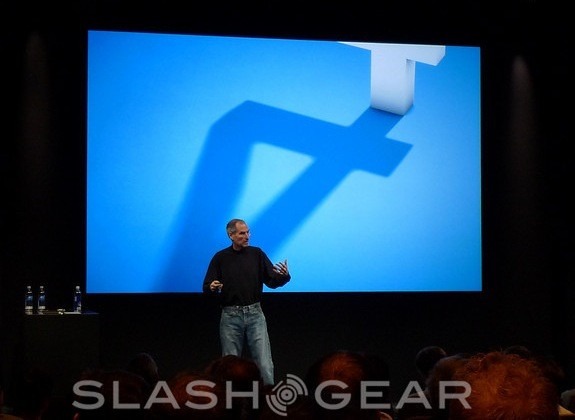 The iPhone HD has been outed, the "Magic Trackpad" has been spotted in the wild... is there anything left for Apple to unveil at their WWDC 2010 opening keynote?  We still reckon Steve Jobs will have a few surprises up his sleeve when he takes to the stage at 10AM PT today (1PM ET; 6PM GMT), and SlashGear will be there running our customary liveblog at http://live.slashgear.com/
We've already pulled together the biggest Apple rumors in our summary article this past weekend, but with a few hours still to go until things kick off in San Francisco, who knows what else might leak out.  For the first time, we have a really good idea of what Apple plan to announce, so it'll be interesting to see whether Jobs acknowledges the earlier leaks (and if his infamous RDF means that the audience will still applaud madly at an LED flash).
Remember, today's keynote sees the debut of our nifty new push-commenting system, which allows you to share your own perspective on what Jobs takes to the stage to announce this morning. We'll be kicking things off at just before 10AM PT, so join us at http://live.slashgear.com/!