iPhone app malware attack: details you need to know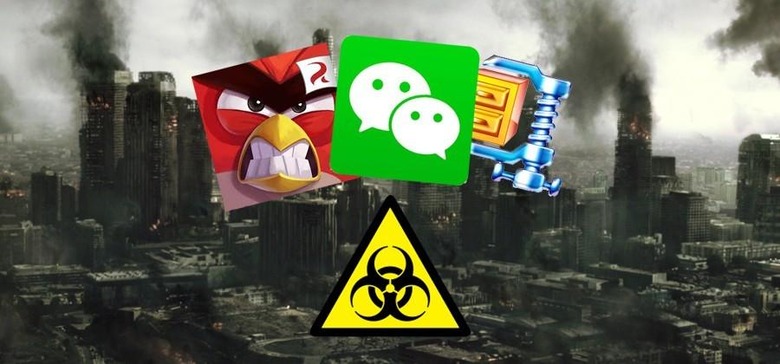 This morning Apple released a statement on a large-scale attack on their iOS App Store. Apple is in the process of cleaning up after the attack, having found a malicious program by the name of XcodeGhost earlier today. This is the first reported case of malware making its way into Apple's App Stores in any sort of large-scale manner. According to cyber security firm Palo Alto Networks, just five malicious software-containing apps had ever been found on the iOS App Store before.
Speaking with Rueters, Apple spokeswoman Christine Monaghan suggested that the company has "removed the apps from the App Store that we know have been created with this counterfeit software. We are working with the developers to make sure they're using the proper version of Xcode to rebuild their apps."
The trick was in the creators of these malicious bits of code's means. They pushed the developers first.
As Apple explained, hackers had convinced developers to use an already-infected version of Xcode to develop their apps. Once the apps – already in the iOS App Store – were then updated, the malware was loose.
According to Palo Alto Networks, the following apps had been infected at one point and may still be infected on your device right now:
air2
AmHexinForPad
Angry Birds 2*
baba
BiaoQingBao
CamCard
CamScanner
CamScanner Lite
CamScanner Pro
Card Safe
China Unicom Mobile Office
ChinaUnicom3.x
CITIC Bank move card space
CSMBP-AppStore
CuteCUT
DataMonitor
Didi Chuxing
Eyes Wide
FlappyCircle
Flush
Freedom Battle
golfsense
golfsensehd
guaji_gangtai en
Guitar Master
High German map
Himalayan
Hot stock market
I called MT
I called MT 2
IFlyTek input
IHexin
immtdchs
InstaFollower
installer
iOBD2
iVMS-4500
Jane book
jin
Lazy weekend
Lifesmart
Mara Mara
Marital bed
Medicine to force
Mercury
Micro Channel
Microblogging camera
MobileTicket
MoreLikers2
MSL070
MSL108
Musical.ly
NetEase
nice dev
OPlayer
OPlayer Lite
PDFReader
PDFReader Free
Perfect365
Pocket billing
PocketScanner
Poor tour
Quick asked the doctor
Quick Save
QYER
Railway 12306
SaveSnap
SegmentFault
snapgrab copy
Stocks open class
SuperJewelsQuest2
Telephone attribution assistant
The driver drops
The Kitchen
Three new board
ting
TinyDeal (dot) com
Wallpapers10000
Watercress reading
WeChat
WeLoop
WhiteTile
WinZip
WinZip Sector
WinZip Standard
*Rovio is one of several companies that suggest only the China-based release of their app was infected.
We'd rather err on the side of caution and will be un-installing the lot before we re-install after Apple's given the all-clear. Stick around our Apple hub for more information as information is made available.