iPhone 8's top weapon could leapfrog Android's best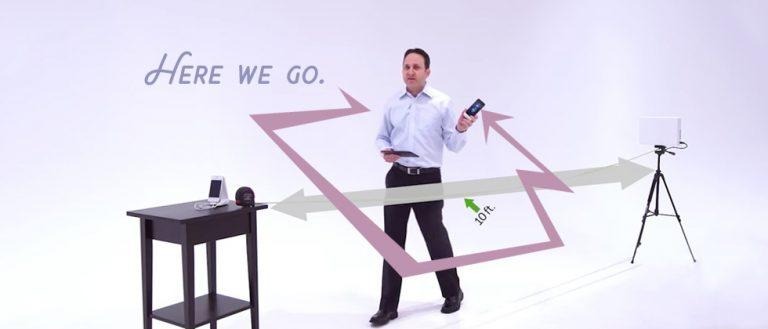 Apple's iPhone 8's earliest round of detail rumors appear courtesy of anonymous Foxconn tipsters. What the next iPhone may come with, according to these tipsters, is a new way to charge. A new way to charge, that is, if the user using said iPhone hasn't tried Android before. Companies like Samsung have had wireless charging in their smartphones for generations.
Word comes from China, where Hon Hai Precision Industry – AKA Foxconn, are testing tech. The tip from an anonymous "industry source" speaking with Nikkei suggests wireless charging is in the mix for the next iPhone. Whether it'll see release in the next iPhone is another question – but for now, testing seems underway.
If Apple did move forward with Foxconn-made wireless charging technology, it could be new. A new standard for wireless charging to add to the abundant number of standards on the market already. The two main standards as of now are Qi and Rezence – both of which are quite similar.
Energous' WattUp
Signs point to a company called Energous having signed a collaboration agreement with Foxconn. Energous Corporation announced their CA with Foxconn back on January 5th, 2015. Below you'll see a demonstration of the capabilities of the company's WattUp technology.
The video above shows Energous CTO Michael Leabman demonstrating the abilities of WattUp. This video's publish date is August 12th, 2014. It's important to note here that the technology wasn't yet thin enough to be inside a phone. That, or the company wished to show how it worked with an iPhone so it used an accessory instead of a proto-phone.
In January of 2016, Bloomberg tipped that Apple was considering wireless charging for future iPhones. They also suggested that Apple's method would allow long range wireless charging. Companies other than Energous have attempted to make wireless iPhone charging a reality, too.
Already here, sort of
In July of 2016 the oddity of the OvRcharge made magnets play the part. There, the iPhone did float, but still required the charger disk to touch its back. Mophie's latest solution for the iPhone also requires physical touch for wireless charging.
Apple has proven recently that it does not need to be first to features to make them a reality for their own products. Regardless of that, designers and engineers at Apple may have challenged themselves to re-radicalize. The iPhone 8 may look the same as the iPhone 7, but a long range charging solution could be disruptive.
Wrap-up
If Apple does create an iPhone with wireless charging, a long range solution would be just the ticket. A ticket back into the hearts of iPhone owners that've been the subject of teasing for by Android users. Teasing for lack of groundbreaking changes in their new iPhone. Generation after generation of slight changes and solid, decent user experiences – the nerve.
Apple's next big change to the iPhone wont be in its set of looks, but in its insides. If what we've gathered here is any indicator, it'll be past iPhones we'll soon be thinking about most. We'll be thinking "how did I ever get by having to plug this thing in every night?" Automatic charging within distance of a charger will seem quite natural.