iPhone 8's Apple Pencil connection may go Pro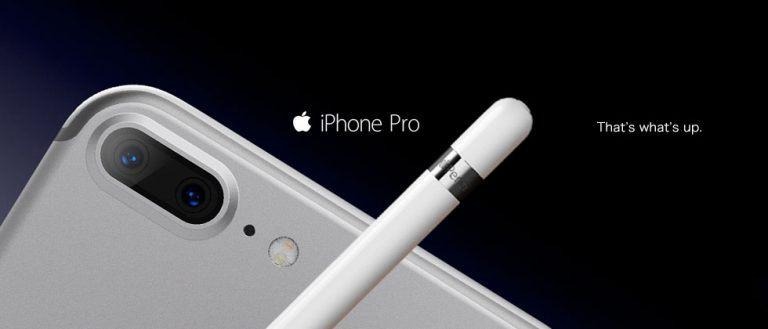 It would appear that Apple is ramping up iPhone 8 abilities with an Apple Pencil connection in anticipation of a Galaxy Note 8. It might seem a bit odd to add a stylus to the iPhone 8 (or iPhone 7s, as it much more likely will be called), but the Apple Pencil has never seemed all that conventional a match with other Apple products. But with a possible iPhone Pro in the mix, it doesn't seem all that out of order.
The Apple Pencil is very similar in size to an actual pencil, and needs to be kept in a case if its user wants to avoid device loss. The Apple Pencil comes with a port-to-port converter to charge the device. This tiny device is about the size of a quarter folded into the shape of a burrito. It's very, very easy to misplace.
SEE THIS: Apple's road to iPhone Pro
Apple has a similar device out right now – one that's relatively easy to lose and doesn't, at first, seem all that consistent with past Apple products. The Lightning port headphone dongle – controversial as it was unforeseen. That product is a bit easier to keep track of, however, as it can just stay attached to one's headphone cord, no problem.
Several patents were published this week with new Apple Pencil information. These patents can be found at the United States Patent and Trademark Office under publication numbers 20160364025, 20160364026, and 20160364027. Each of these has mention of more than one device being able to be used in concert with Apple's stylus.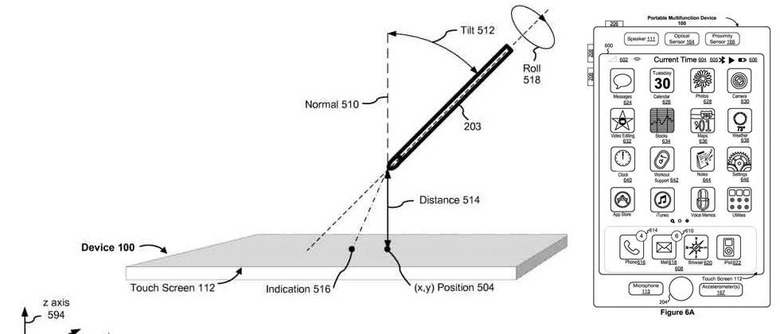 This week an Apple patent appeared with new uses for the Apple Pencil – or a new Apple Pencil coming in the future. This patent shows the Apple Pencil being used to control iMovie and working with an iPhone as well as an iPad. While it's unclear when these connections will be made, there's little reason why Apple wouldn't go ahead with further Apple Pencil integration.
If what we've written on the possibilities of an iPhone Pro come to fruition, an Apple Pencil is certainly in the mix. The Pencil is what makes the iPad Pro an Pro device. Rumors of an OLED display blasting our eyes out with brighter colors and sharper images than on any previous device – that has us pumped up. Or at least it'll probably be meant to.