iPhone 8 wireless charging is in says key Apple supplier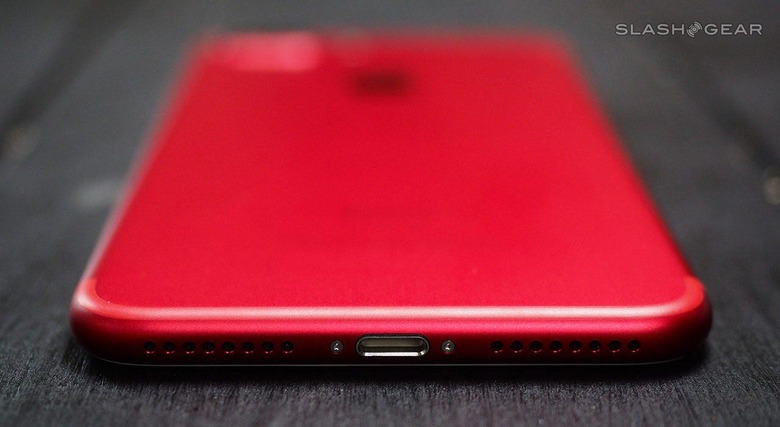 The new iPhone will support wireless charging, one of Apple's key suppliers has prematurely confirmed, addressing one of the biggest criticisms of the best-selling smartphones to-date. The new iPhone 8, which – along with the iPhone 7S and iPhone 7S Plus – are expected to launch later this year, has unsurprisingly been the topic of copious rumor and speculation. However, much of it has centered on the new smartphone's display, its fingerprint sensor, and its camera.
What arguably makes equally as much impact in day to day use, however, is how you charge your phone up. So far, if you're an iPhone owner, that's meant plugging in a cable. Not just any cable, either: Apple first used its 30-pin dock connector, and then switched to its similarly-proprietary Lightning plug.
In the meantime, Android phones embraced ubiquitous microUSB, then increasingly USB-C for their charging. In parallel, wireless charging – whether Qi or PWC, or often both as in the case of the Samsung Galaxy S8 – has become more commonplace. Now, for 2017, it seems Apple is finally catching up with that.
That's come courtesy of Robert Hwang, chief executive of Wistron. One of the companies tasked with assembling the iPhone – along with Hon Hai's Foxconn – Wistron looks set to have a busy year for production. In a shareholder's meeting this week, the Nikkei Asian Review reports, Hwang told attendees that the new iPhone would include both wireless charging support and waterproofing.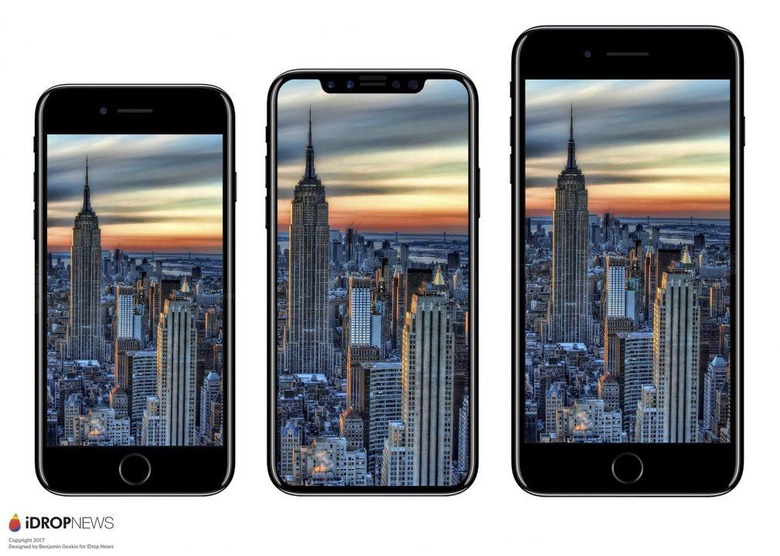 "Assembly process for the previous generations of [iPhones] have not changed much," Hwang said of this year's devices, "though new features like waterproof and wireless charging now require some different testing, and waterproof function will alter the assembly process a bit."
Importantly, while Apple is believed to be readying three different variants of the new iPhone for this year, wireless charging doesn't look to be an exclusive to just the most expensive. As the rumor mill has it, the iPhone 8 – also known as the iPhone X, or iPhone Anniversary Edition to mark a decade of Apple's phones – will be the most technologically advanced. It's likely to have a curved display, fall in-between the current iPhone 7 and iPhone 7 Plus in physical size, but offer a larger screen than the iPhone 7's 4.7-inches by shrinking down the bezels and repositioning the Touch ID fingerprint sensor.
Wireless charging seems a likely feature for that flagship to have. Wistron, though, is apparently contracted to produce the 5.5-inch iPhone 7S Plus, according to analysts familiar with Apple's supply chain. If Hwang is discussing wireless charging for whatever device his company is assembling, that suggests the technology won't be the sole preserve of just one of the new range.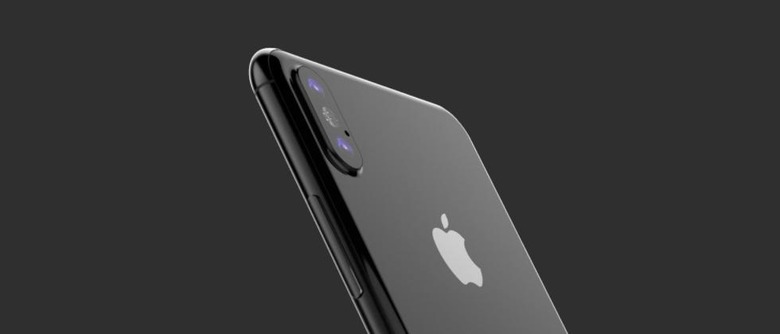 Gradually, amid leaks and patents, we've been getting a clearer picture of what 2017's iPhones will look like, and how they might perform. Yesterday, for instance, a newly-granted patent offered a potential alternative to Apple baking the Touch ID sensor into its displays. Instead, the technology outlined, such a biometric sensor could be embedded into a narrow button, such as the power key.
It's not all been good news, mind. Reports earlier this month suggested that Apple might not support gigabit LTE on the iPhone 8 and other variants. That, it's said, is because only one of the two modem suppliers is able to deliver the technology in time: Qualcomm has gigabit LTE-compatible modems, but Intel does not. Apple would therefore block the faster wireless standard even if the hardware supported it, so as to make the user-experience more consistent.
If you want wireless charging support on your iPhone 7 or iPhone 7 Plus, meanwhile, there's a fix for that now. Mophie's recently released Charge Force Cases add the technology in a relatively slimline way: check out our full review for all the details.