iPhone 8 leak: New design claims tip huge display change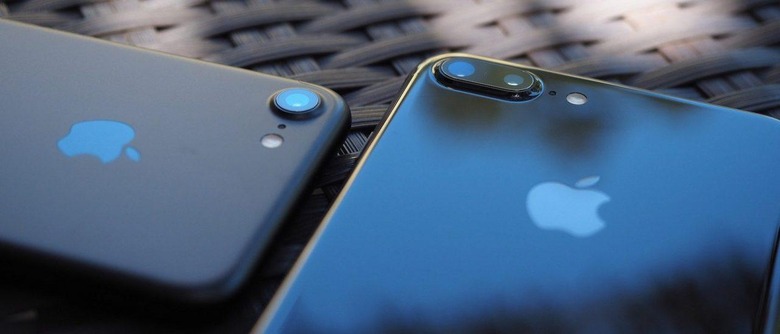 With all signs pointing to a trio of new Apple smartphones for 2017, the biggest questions have centered not on the largest or smallest, but the mid-sized phone. That's expected to be the "true" iPhone 8, slotting in-between the refreshed but evolutionary iPhone 7S and iPhone 7S Plus, with a revolutionary design that opens the door to the iPhone's next decade. Now, one source claims we know what this phone looks like.
As is often the case, the news comes from the leaky supply chain around the upcoming smartphone. Case manufacturer Nodus and Forbes claim to have enough insider-info on the iPhone 8 to put together an accurate render of what we can expect.
Specifically, Nodus says that, with CAD files detailing the iPhone 8's design, most of the big questions about the handset's form-factor can now be answered. In their interpretation, the rear camera will indeed be a dual-lens system as on the current iPhone 7 Plus. Fitting with previous rumors, it'll be oriented vertically when the iPhone 8 is held in portrait: that could well improve the performance of the Portrait mode and other computational photography features when the iPhone 8 is turned and held in landscape orientation.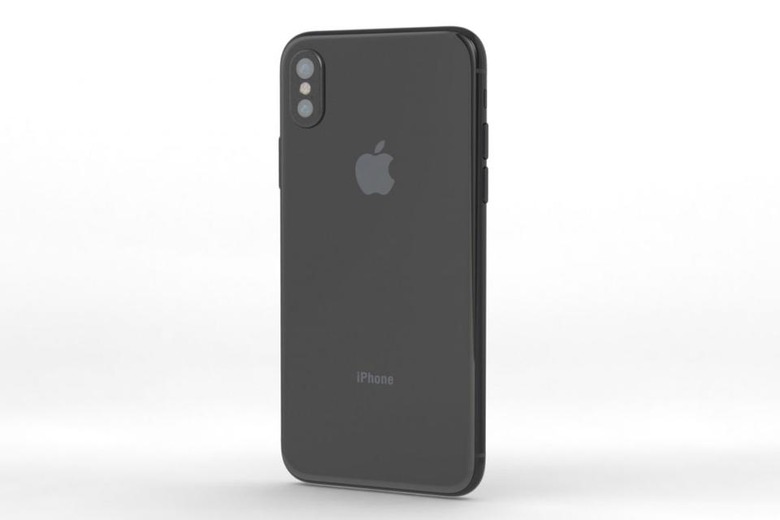 On the front, meanwhile, gone are the current device's sizable bezels. They're shrunk down courtesy of OLED screen technology – which is expected to come, initially, solely from Samsung Display – which also lends its support for non-rectangular aspect ratios. Indeed, the iPhone 8 is expected to have a cut-out on the top of its 5.8-inch screen within which the front-facing camera and other sensors are embedded.
Those sensors may well include an iris scanner, or other advanced sensing systems. There's been much made of Apple's approach to biometric security in the iPhone 8, particularly given that the smartphone's full-face display leaves no room for the traditional Touch ID fingerprint sensor embedded in the home button. One possibility that has been well rumored is that Apple will instead look to the security potential of our eyes, or even full 3D facial scanning to go beyond just fingerprints alone.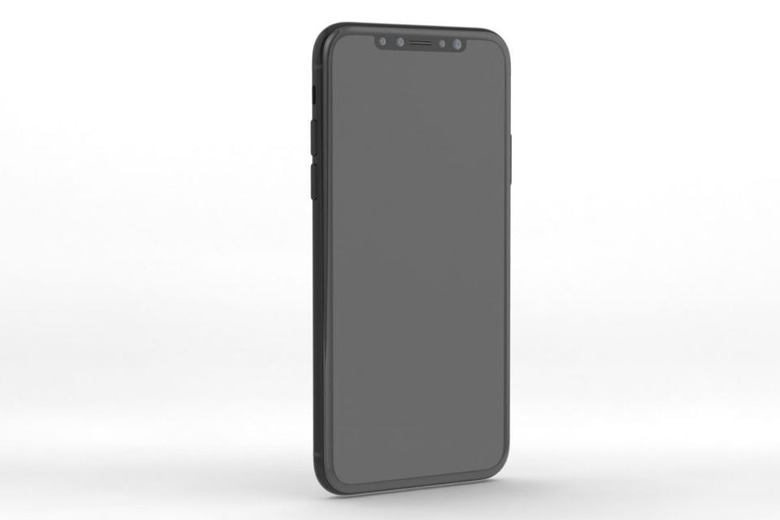 Alternatively, though, according to these rumors the iPhone 8 is expected to have a significantly larger power button on the side. That could well be to increase the size sufficiently to include a new, slim Touch ID sensor. Apple was awarded a patent on just such a design earlier this year. The case sources also claim the iPhone 8 will eschew USB-C, Apple's port of choice on the MacBook and MacBook Pro, and instead stick with Lightning.
Of course, what isn't uncommon in the run-up to any high profile phone launch is leaks from accessory manufacturers. Often case-makers specifically, they generally operate on a combination of whispers and tidbits from inside phone factories with a generous dose of common sense. After all, as retailers prepare for the inevitable rush on device add-ons, it's good business practice to have wares already in the market up for order.
So, it's worth taking any case-related leak of this sort with a pinch of salt. All the same, it's not beyond the realms of possibility that this is accurate. There's a booming business for paying employees in factories such as Foxconn's facilities where the iPhone is manufactured. Though Apple and its partners do their level best to clamp down on staff sneaking out diagrams, documentation, and even prototype phones or shells, no production line is entirely watertight.