iPhone 8 launch on time but there's still bad news warns analyst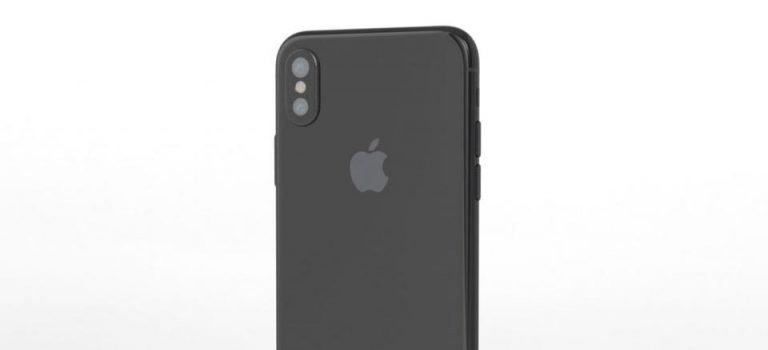 Apple's much-anticipated iPhone 8 will launch on time, one high profile analyst has predicted, but be warned: even if you can afford it, you might not be able to find one to buy. After months of back-and-forth over just how much the flagship iPhone for 2017 will cost, now J.P. Morgan analyst Rod Hall has weighed in with his own tweaked predictions. According to Hall, it's actually likely to be more expensive than he first expected.
Hall had, previously, argued that a $1,000 price tag would be likely for the iPhone 8. That's the name unofficially given to the third of Apple's predicted three-handset line-up for 2017, alongside the iPhone 7S and iPhone 7S Plus. While those two devices are expected to be evolutions upon the current iPhone 7 and iPhone 7 Plus, the iPhone 8 – also known as the "iPhone X" and "iPhone Anniversary Edition" – is believed to be a significant departure.
That includes an OLED display rather than the LCD Apple has, until now, relied upon. Minimal bezels will see the home button removed from the fascia of the device, allowing Apple to fit a screen akin to the size of the iPhone 7 Plus into a form-factor closer to the physical size of the iPhone 7. There's also talk of 3D facial scanning, which could even replace the Touch ID fingerprint sensor for the handset's biometric security.
Now, citing higher than expected production costs, Hall is nudging his average price estimate up by $100, to $1,100. With final specifications unclear at this point, it's entirely possible that the iPhone 8 will actually span a range considerably more expensive, should Apple decide to offer higher memory variants.
MORE: This iPhone 8 release date tip will make you nervousOne piece of good news, though, is Hall's estimate for when, exactly, you'll actually be able to pick an iPhone 8 up. Other analysts have warned that the third phone could actually lag behind the iPhone 7S and iPhone 7S Plus, blaming production delays for that. Hall, though, is more confident than that.
"We expect a small amount of late September EMS output for the Pro model and then ramping production through October with target output levels achieved in late October/early November," he wrote in a note to investors today, 9to5Mac reports. That limited supply will allow Apple to hit its presumed release target, but it will also make actually finding the iPhone 8 for sale tricky. Indeed, Hall suggests that only around 2m units will be ready by September, rather than the 9m initially expected.
Happily for Apple's stock price, that bottleneck is only likely to delay, not dissuade, actual sales. Hall is forecasting that sales will pick up accordingly when Apple finally has iPhone 8 stock to sell.