iPhone 7's big change isn't what you're expecting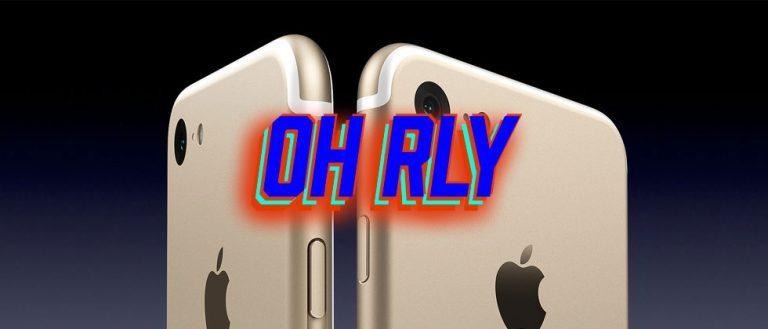 For the iPhone 7 this morning several revelations were made by a couple of well-known news sources. Traditional news sources, that is to say: CNBC and the Wall Street Journal. According to CNBC, the big change is that there won't really be all that much of a change at all for the iPhone 7. The big change is that Apple will break with tradition, not giving this year's "tick" in their normal "tick tock" scheme a major overhaul.
According to CNBC Now, Apple will break with their pattern of "overhauling iPhone every 2 years," and will instead "make only subtle changes this fall, including headphone jack removal." This fits well with previous rumors that the headphone jack would be gone and that a Lightning port headphone jack plug would be included with the devices right out the box.
SEE HERE: Apple's Road to iPhone Pro
This same source suggested this afternoon that Apple's next iPhone release would include "current 4.7, 5.5 in. screens," and that Apple "expects bigger changes for 2017 iPhone, on product's 10th [anniversary.]" This follows our hypothetical iPhone Pro presentation as well as our previous reported tips on the 10-year anniversary holding more significance than just another "tock" release.
The Wall Street Journal seems to have received basically the same tip as CNBC "according to people familiar with the matter" on Apple's flagship releases. We would not be surprised to find that this is the exact same inside source in both cases.
They also suggest that the headphone jack will disappear with the next iPhone.
That has us wondering, once again, whether the plan is to push Bluetooth headphones on to the market via Beats through the future. Including Beats wireless earbuds might not be entirely out of the question soon enough.
RE LEAD IMAGE: See iPhone 7 "photos" show Android's big chance for more illustrations from Martin Hajek.
Also interesting about these tips is the fact that there's no mention of the highly prevalent Smart Connector we've seen on previous tipster renderings over the past several weeks. Could it be that they've got their hands on a product that wont be released until next year?
Has this switch-up in generational releases done a number on the timing with which devices are designed at Apple, as well?