iPhone 7 to sport 2GB of RAM and 32GB Storage for starters says analyst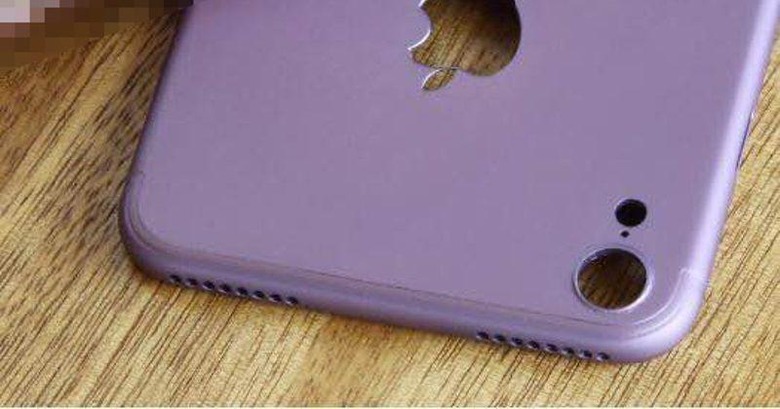 The latest iPhone 7 rumor to surface comes from an analyst called Kevin Wang. Wang claims that supply chain research has revealed that the new iPhone 7 will have 2GB of RAM and internal storage will start at 32GB and go up. Wang is in a position to get information on the coming iPhone; he is the director of Semiconductor Value Chain and mobile Devices & Networks for IHS Technology.
Wang offered no more details than the tidbits on RAM and ROM for starters and made his claim via the Chinese social network weibo. Previous rumors have claimed that the iPhone 7 will have up to 256GB of storage. There have been plenty of other rumors and leaks concerning the iPhone 7. The smartphone has been tipped to have dual-cameras on the back.
Another rumor has tipped a larger camera and four speakers integrated into the smartphone. One leak included the back panel claimed to be from the iPhone 7 and schematics claimed to be for the device. Two different version of the smartphone are expected with the standard iPhone 7 not getting the dual cameras and an iPhone 7 Pro that gets all the fancy bits inside.
The antenna lines are getting a redesign with the iPhone 7, one thing several rumors agree on. Rumors will certainly continue to flow about the iPhone 7 and we will have to wait until someone leaves a prototype at a bar or the device launches and Apple spills all the details to find out which rumors are true. Interestingly, this new rumor directly contradicts one of the previous rumors that claims internal storage would start at 16GB. However, there is a chance that this new rumor is only talking about the iPhone 7 Pro and the standard iPhone 7 will start at 16GB.
SOURCE: weibo