iPhone 7 confusion continues: schematics, back panel leaked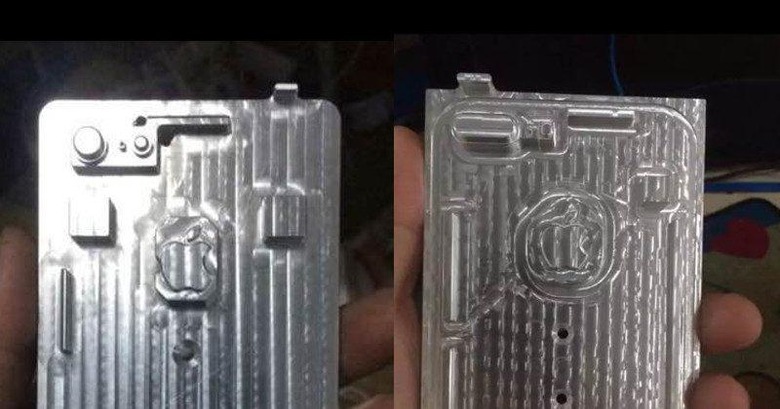 Leaks are sometimes what they are, just leaks. Sometimes, however, they also represent some wishful thinking. That may perhaps be the cause of much of the conflicting information and dumps we've been getting around the iPhone 7, which is shaping up to be a more interesting smartphone more for its leaks than its actual expected features. In this latest batch from two different sources, we see some confirmation of the camera placements for both iPhone 7 and iPhone 7 Plus, as well as a noticeable lack of smart connectors.
First, the larger iPhone. The iPhone 7 Plus, or Pro in some corners, is presented to be a bit more curious than its regular-sized sibling. Though there is little word on an increase in screen size, the phablet changes in more significant ways. At the top of the list is the expected dual camera setup. Based on this new schematics as well as molding for the two new iPhones, that might just be the case. The dual camera setup, however, is exclusive to the Plus version of the iPhone 7.
Interestingly, there are no indications of holes for smart connectors which have been leaked earlier. There are many possible explanations for this, like an incomplete schematic, a different iPhone 7 "Pro" mode, or the simple fact that they won't be there at all. Apple has not yet made a convincing argument for Smart Connectors beyond the Smart Keyboards on the iPad Pro, and the feature makes less sense on an iPhone anyway.
The situation with the regular iPhone 7 is perhaps even messier. There are no dual cameras or smart connectors expected for this model, but the latest alleged "actual" rear casing seems to indicate the presence of four speakers and a vertically stacked camera and LED flash. This newer "actual" rear casing refutes that, or at least the latter one. It doesn't really show whether or not there are four sets of speaker grilles, but with the camera and LED flash horizontally arranged, there is less room to make that happen.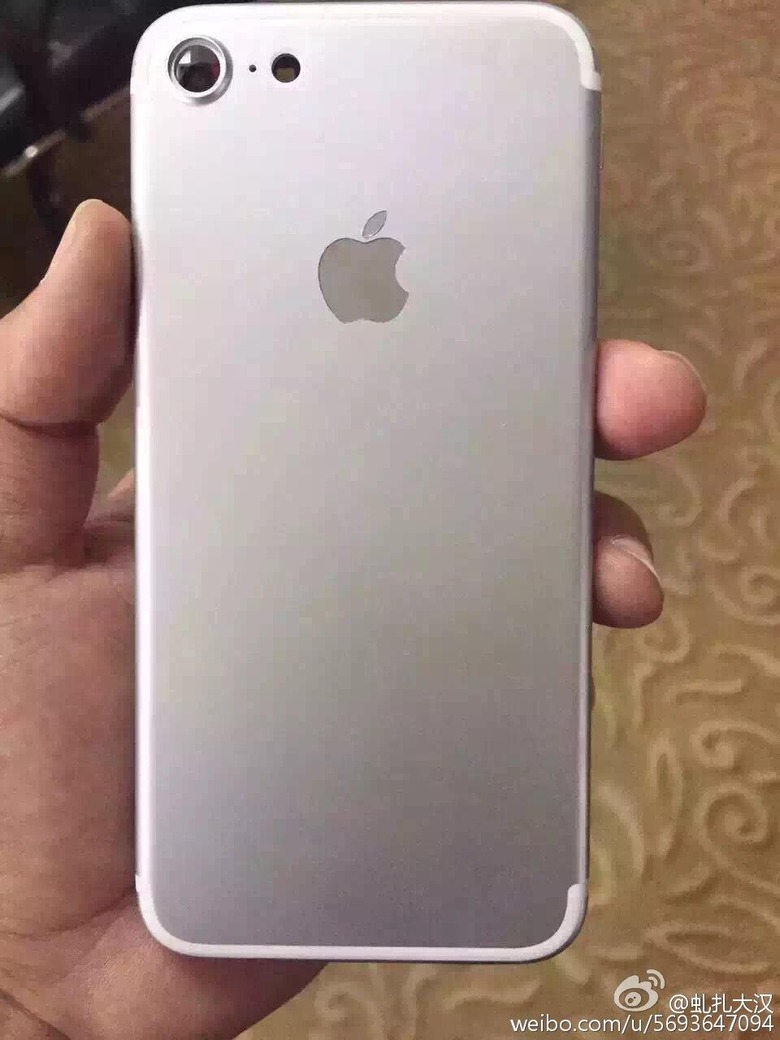 Sadly, it seems that the camera bulge really isn't going away. In fact, it looks even bigger, and seems to bulge out even more. Amusingly, despite the differences in all leaks so far, they all agree on how the new antenna lines are going to look like, so at least there's hope for that.