iPhone 7 part leaks reveal dual-cameras, up to 256GB of storage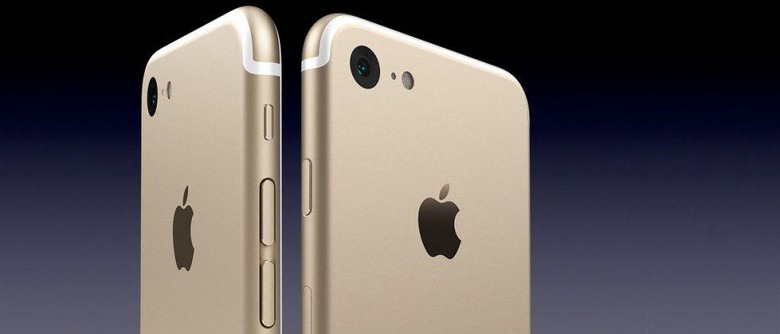 iPhone 7 fever is beginning to escalate, as more and more leaks and rumors begin to pour out. The latest news comes in the form of a part leak that reveals a dual-camera module, which, if authentic, confirms several months of rumors about the larger iPhone 7 Plus (or the iPhone 7 Pro) featuring such a camera layout. Photos of the parts, which were posted to Chinese site Weibo, also show a storage option of 256GB.
The dual-camera feature has been rumor and speculated on for some time now, with leaked previously leaked images and renders showing two lenses placed side-by-side on the back on the device. One thing that has been constantly mentioned, however, is that the dual-camera setup will be limited to the larger model iPhone 7, allowing Apple to market it as a flagship feature for 5.5-inch device.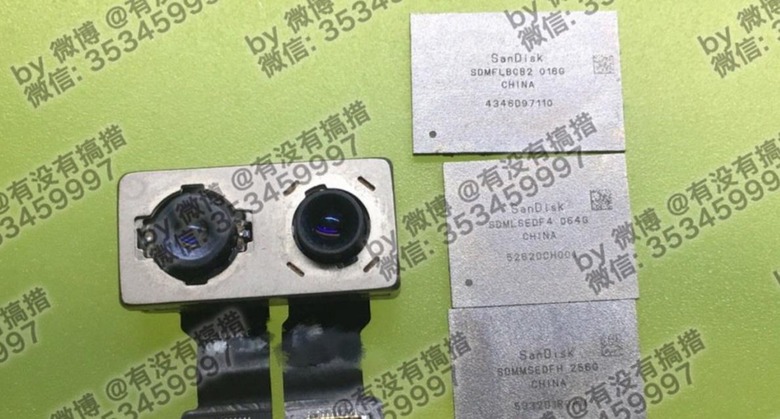 The new parts photo, seen here, also shows three memory chips placed next to the camera module: 16GB, 64GB, and 256GB. The smallest storage option will surely come a disappointment to iPhone users eager to upgrade, as it shows Apple's refusal to replace 16GB with 32GB, instead staying with an amount that many feel is just too small for a smartphone these days.
The 256GB option is certainly a surprise, especially as a replacement for the 128GB chip. Then again, should Apple go ahead with rebranding the larger iPhone 7 as the "Pro" model, it could use the increased storage as another way to bolster its capabilities. If this is the case, then it seems likely the standard 4.7-inch iPhone 7 will top out at 128GB for storage.
Just a few days ago, another leak focused on the smaller iPhone 7, with a new photo revealing antenna bands that take the form of a single strip that runs along the top and bottom edges. Another new detail is that the device will have laser auto-focus, a feature that improves low-light photography.
VIA 9to5Mac