iPhone "7" tipped to be as thin as 6mm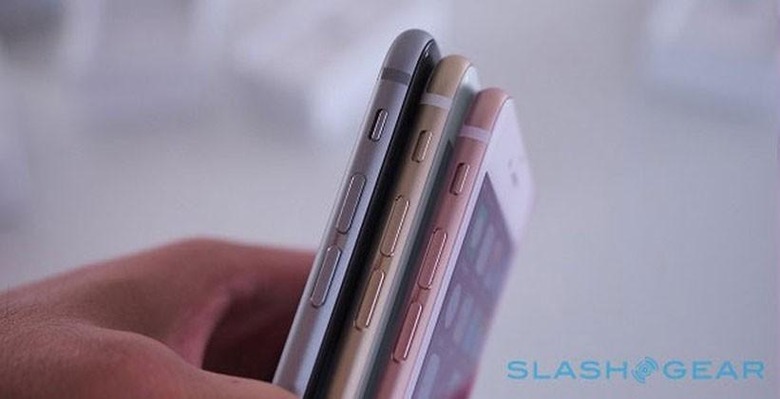 We haven't even gotten the formal announcement of the "iPhone 6S" from Apple yet, but as is tradition with the company's smartphone, we're already hearing rumors and speculation about the next model. Ming-Chi Kuo, a KGI Securities analyst that most Apple/iPhone followers will recognize a fairly reliable source of leaks and hints, has said in his latest report that the 2016 model of the iPhone, tentatively known as the "iPhone 7," will be drastically thinner than the 6/6 Plus we have now.
Kuo says that Apple is working on getting the device to be somewhere between 6.0 and 6.5mm thick. If possible, this would put next year's iPhone at nearly the same thickness as the current iPod Touch and iPad Air 2, which each measure 6.1mm thick.
The only other tip about the iPhone 7 that Kuo mentions is that he expects it to have the same Force Touch technology that is expected to debut in this year's iPhone 6S and 6S Plus, due to be announced later this week. According to previous leaks and rumors, this year's iPhones are said to be ever so slightly thicker than the previous models.
Apple's iPhone 5S measured 7.6mm thick, and the iPhone 6 and 6 Plus are 6.9mm and 7.1mm, respectively. Should the iPhone 7 come in somewhere between 6.0 and 6.5mm, we're looking at an impressive reduction in thickness on par with the change from the 5S to 6.
However, the current iPhones are already criticized for being slippery and easy to drop when not in a case due to their smooth edges. This issue would only get worse with an even thinner device. How much longer before we get to "too thin"? Seems we'll find out eventually, one way or the other.
SOURCE Apple Insider