The release date for Apple's iPhone 7 and iPhone 7 Plus is upon us. While this set of iPhones looks a lot like iPhones we've seen in the past several years, a set of new options makes this an interesting switchover point for many consumers. People that've been using an older iPhone from 2 or more year ago, especially will be looking to upgrade – but there's also the people that are less-than-satisfied with what's just happened in the Android universe. While we don't expect a large number of switches over to the other side this generation only because of Samsung's misfortune, we do expect there to be some fallout.
Several days ago it was tipped that Apple was boosting iPhone orders at news of Samsung's recall. If it was indeed true, Apple may have information about the possibility of a large number of phone switchers we don't yet know about.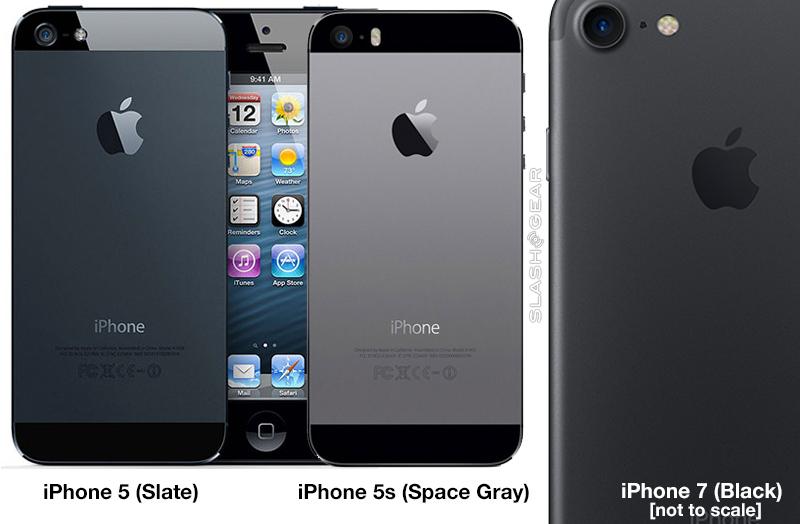 If they do switch, and when iPhone users move ahead with this generation's iPhone from an iPhone they purchased several years ago, they'll be in for a whole new ballgame.
This generation with the iPhone 7, users have a different set of options than they did with the iPhone 6 – and a far different set of options than they had with the iPhone 5 and iPhone 5s.
iPhone 7 Color Options
The image below shows the various options in iPhone colors available with the iPhone 7. These SAME options are available for the iPhone 7 Plus – colors on front and back as well as internal storage size. All the same.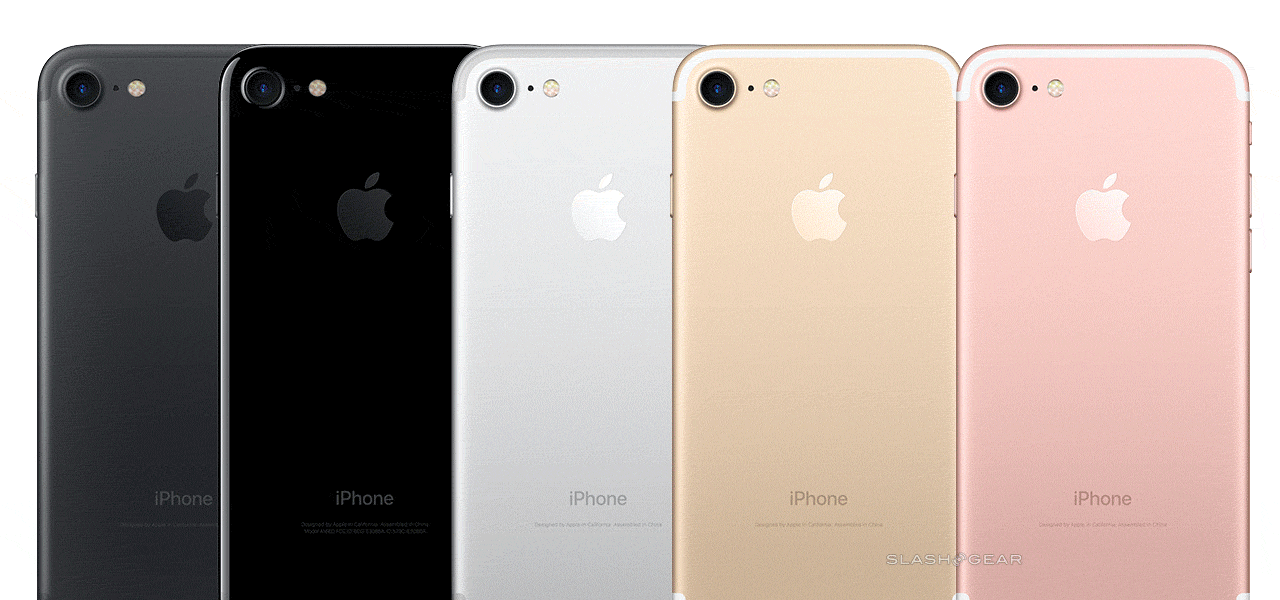 The entire collection – except for Jet Black – starts with a 32GB internal storage size. The Jet Black edition is only being offered in 128 and 256GB internal storage sizes.
SEE: iPhone 7 and iPhone 7 Plus first-impressions and hands-on
Pricing depends entirely on which carrier the user chooses, which deal they decide on going for, and which way they choose to pay. Have a peek at our full iPhone 7 pre-order and carrier pricing round-up for full details.
Will this be enough to entice Android device users? A set of fine metal finishes on iPhones? Probably not on its own. The lack of any sort of advanced stylus support on either device will also likely keep Galaxy Note 7 users away – especially since their devices are being replaced for free.
Jet Black
A few additional bits and pieces should be glanced upon in our article of iPhone 7 "gotchas" – everything from a lack of liquid damage warranty to the scratch resistance (or lack thereof) in the Jet Black edition.
Jet Black seems to be the most popular color at the start, probably not least of all because of Jony Ive's soothing recommendation of its material superiority. Have a peek at the video below.
When this article is set to be published, shipping for the Jet Black iPhone 7 sits between 3-4 weeks. The iPhone 7 Plus in Jet Black has shipping pushed back to November – that almost certainly means Apple has sold out of their initial run.
All other iPhone 7 colors are currently set to ship on September 16th.
The iPhone 7 Plus's Black edition ships in either 2-3 weeks or September 27th-29th – the latter being for the largest of the editions (256GB internal storage). A similar split in shipping times is showing for the Silver, Gold, and Rose Gold editions, either 2-3 weeks or September 27th-29th.
Whats in the box?
Every iPhone 7 and iPhone 7 Plus purchase also includes EarPods (with Lightning Connector), 1x Lightning to USB Cable, 1x 5W USB Power Adapter, and 1x Lightning to 3.5mm Headphone Jack Adapter.
We recommend that people that plan on making use of the Lightning to 3.5mm Headphone Jack Adapter should find a way to secure it. It is very tiny. It will get lost very easily.
Have a peek at the iPhone 7 timeline below and stick around SlashGear's Apple-only Twitter stream now!