iPhone 7 release date nears as new video details Plus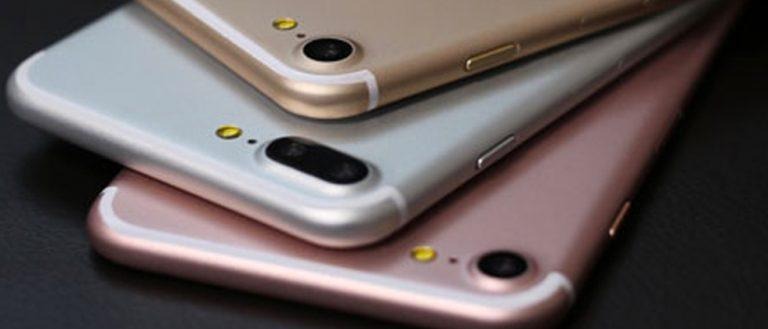 Apple's iPhone 7 – as we assume it'll be called – grows ever nearer to its release date, and all along its path are littered leaks. What we're seeing today is a video which shows mock-ups (really, really good mock-ups) of the iPhone 7, iPhone 7 Pro, and iPhone 6s. This video hypothesizes the idea that there could just be an iPhone 6 SE – much like we've seen with the iPhone SE on the market today, using the body of the iPhone 4 and the brains of the iPhone 6. Three different colors are also shown.
These mock-ups come from an iPhone reservation store in Japan – which doesn't really mean they're certainly real nor fake, but does lend credence to the idea that case-makers have already gotten their hands on specifications for the device.
It could also be that the video is showing mock-ups based on previously leaked specifications. If this is the case, we're simply seeing what we've already seen, only here in physical form – and next to the iPhone 6s for good measure.
ABOVE: Various leaked photos and prototypes – any not previously published by SlashGear come from PPLEPOP.
This version of the iPhone 7 Plus, or iPhone Pro, you'll notice that the three dots are gone. These three dots have appeared near the base on the back of the iPhone 7 Plus in previous iterations, suggesting Smart Connector functionality.
Also not appearing in this run-down is any indication that a headphone jack will be present in the new iPhone lineup. Both the iPhone 7 and the iPhone 7 Plus could very well be launched with only a Lightning port – no basic headphone jack at all.
Here we're seeing a Gold iPhone, a Rose Gold iPhone, and a Gray iPhone. What's missing is the majestic "blue" iPhone and/or the Space Black option – both have been teased in previous leaks of the next set of iPhone devices. Have a peek at the timeline below to learn more about the iPhone 7 and its many contested components.
Above you'll see the new hands-on video. Notice how these are not final release date-level devices, but dummies. This suggests that they're either made for in-store models or to fit with cases made by 3rd-party distributors.
Rumors point to early September – perhaps the first Tuesday of the month. We'll just have to wait and see. Stick around as we attend the big event, perhaps very soon!