iPhone 7 Plus might be killing the iPad Mini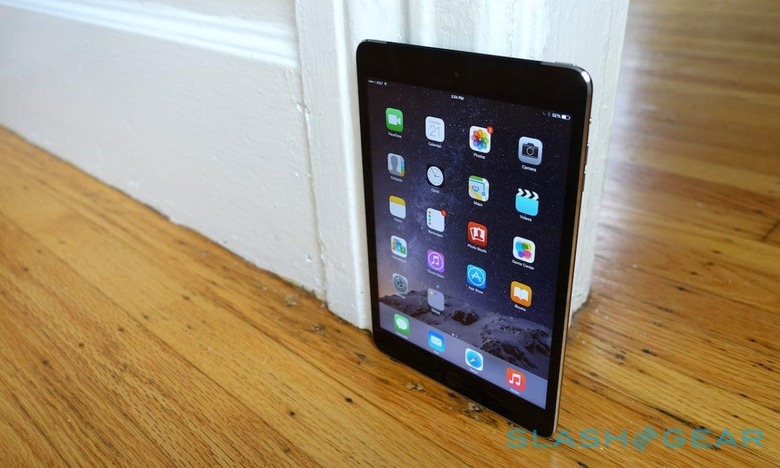 If you count yourself as an Apple fan, then you may have noticed that there's one device that hasn't really gotten any love in a while: the iPad Mini. The last update the iPad Mini line received was back in September 2015 with the introduction of the iPad Mini 4, and even then, it was announced without much fanfare as a footnote to a larger iPad Pro presentation. If it seems to you like Apple is beginning to shift away from the iPad Mini, you may not be wrong – new rumors claim that Apple is looking to discontinue the iPad Mini line altogether.
According to an Apple source who spoke to BGR, the company will soon begin phasing out the iPad Mini, which suggests that it will begin to focus more heavily on 9.7-inch iPad and larger. The reason for this is rather unsurprising, as the source claims that there is "fierce cannibalism of our own products."
It certainly isn't hard to imagine that a device like the iPhone 7 Plus would cut into the iPad Mini's sales. The iPad Mini was originally launched before an iPhone the size of the Plus existed, and it filled a nice little spot between the smaller iPhone 5 and the larger iPad. With the iPhone Plus line now offering a 5.5-inch display, it makes sense that consumers would view the iPad Mini as unnecessary.
This source suggests that iPad Mini sales are on the decline, pushing Apple to decide to phase it out. It's worth pointing out that at the moment, the iPad landing page over on Apple.com makes no mention of the iPad Mini, though it shows off both iPad Pro models, the standard iPad, and a number of accessories. Perhaps that means the iPad Mini is truly on the way out?
If it is, we probably shouldn't expect Apple to make a big fuss about it. Instead, we'll probably see the iPad Mini quietly phased out as Apple bolsters its larger iPads. Obviously, approach this with a dose of skepticism (as you would all rumors), and for now, head down to the comments section and let us know if you think it's time to discontinue the iPad Mini.
SOURCE: BGR