iPhone 7 Plus In Jet Black Now Available At Most US Apple Stores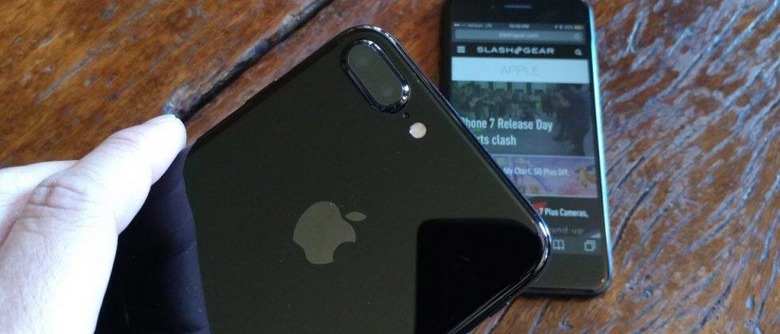 If you've been eagerly awaiting to get the iPhone 7 Plus in that glossy new Jet Black finish and disappointed by the lack of availability since the device launched last month, you might want to try heading to your local Apple Store as soon as you get the chance. It seems Apple's production of both the larger iPhone 7 model and the new color option are finally catching up to demand, as many of Apple's US retail locations are showing they have units on hand — at least for the time being.
The handy website iStockNow combines Google Maps with backend data from Apple's reservation system to offer a near real-time visualization of the iPhone 7 and 7 Plus' availability across the country. As of the start of this weekend, the iPhone 7 Plus in Jet Black is showing up as in-stock at a majority of Apple Stores, and in many big cities as well, including Los Angeles, Chicago, San Diego, New York, Philadelphia, and San Francisco.
Of course, a store's exact availability depends on the color and storage size of the device you want, not to mention the carrier needed — then again, you now have the option of buying an unlocked iPhone 7. Also, it's best to call your local store or even place a reservation on Apple's website before you go there in person, just to double-check.
While this appears to be one of the best chances for customers to find a Jet Black iPhone 7 Plus in-store since launch, be sure to keep an eye on iStockNow if you can't pick one up this weekend. The website allows users to conduct a search for a specific iPhone 7 model and filter results by color, size, and carrier, as well as view a specific store's availability and the last time their stock was updated.
VIA MacRumors