iPhone 7 Plus images appear showing cameras, sizes, connectors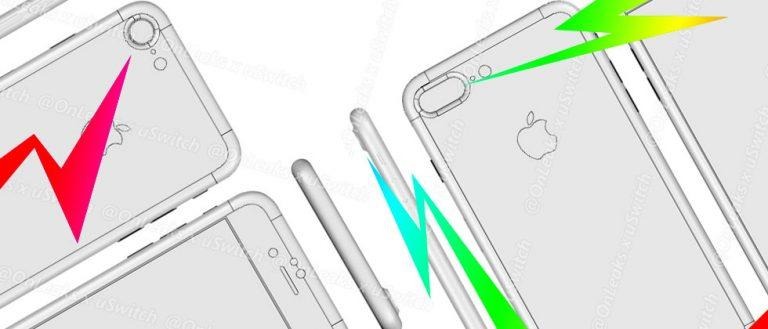 This morning we've been tipped off to a set of two rendered images that we're a bit more confident in than past reveals from anonymous sources. The man Steve Hemmerstoffer of NoWhereElse has sent out a set of two pictures, each depicting one version of the iPhone 7, both appearing to be sourced from the same place previous leaks have come – case-maker schematics. While these sorts of images don't show the inner workings of the phones, we can get a pretty good gist of what's going to appear.
The big difference here between this and past leaks is the appearance of the smart connector pin points. Where before it seemed that there would be an iPhone 7 and an iPhone 7 Pro, both with these pin connector points, it now seems that the iPhone 7 Plus – or Pro, whatever you want to call it – will be the sole keeper of the pins.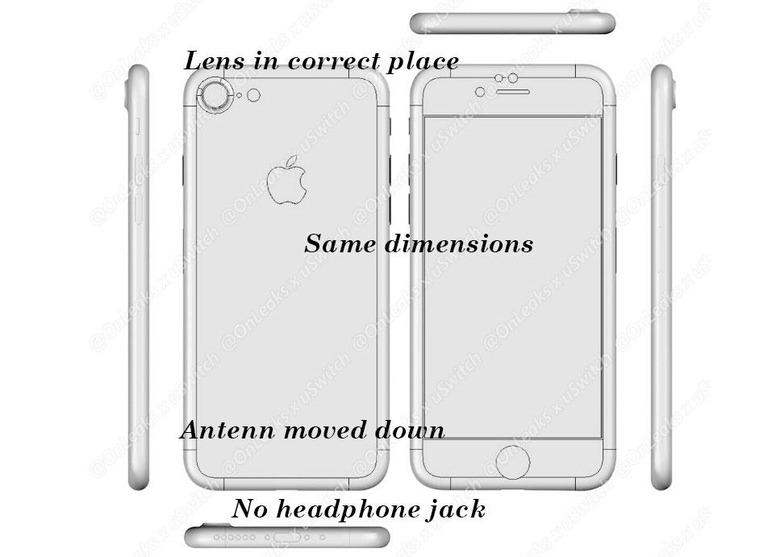 The iPhone 7 will be the lesser of the two devices, both in size and capabilities, much like the iPhone 6 and iPhone 6s are now. The camera capabilities on both Plus models thus far have been above and beyond those of their smaller siblings – this will be more pronounced in this iPhone 7 and iPhone 7 Plus.
Once again you'll also find the headphone jacks on these devices to be gone, much to the detriment of those who trust only hardware connections. Unless, of course, you consider purchasing headphones that connect with Lightning connectors. Those will be coming in waves over the next few years.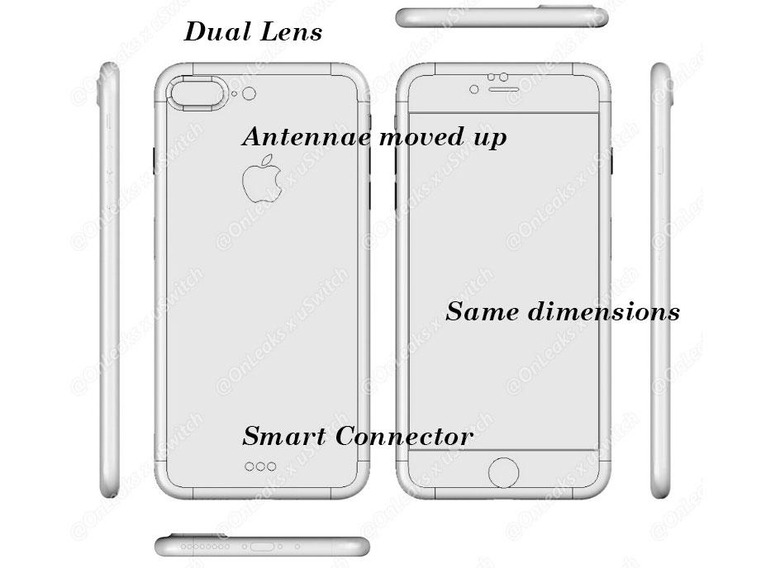 SEE ALSO: This iPhone 7 "photo" is fake, don't be fooled
According to these schematics, sizing of both the iPhone 7 and iPhone 7 Plus match those of the iPhone 6s and iPhone 6s Plus almost exactly. The differences come in the cameras.
iPhone 7: 138.30 x 67.12 x 7.1mm
iPhone 7 Plus: 158.22 x 77.94 x 7.3mm
One oddity here is word from uSwitch that these renderings are based on schematics Apple worked with this January. Whether or not this means the final product will change, we can't yet be sure.
Apple is expected to reveal both of these devices in September of this year, 2016. If and when Apple does reveal, then release these devices, we'll be there to bring you up close and personal coverage, star to finish!