iPhone 7 Plus camera samples appear before full reviews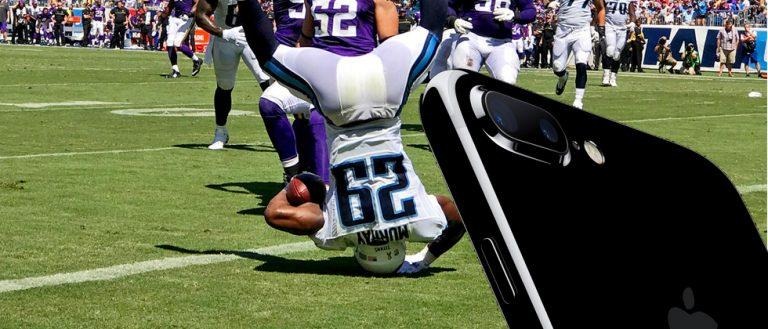 Over the weekend, Tim Cook and Apple handed a few iPhone 7 Plus phones to professional photographers. They appeared at a couple of sporting events and shot some fabulous-looking photos which we've gathered here. These devices have top-notch cameras, to be sure – but remember that the photographer plays a BIG role in how well a photo turns out. Don't expect to grab an iPhone 7 or iPhone 7 Plus this Friday then turn around and get a photo of Tennessee Titans' DeMarco Murray landing on his head with great ease.To be fair, now, the football photos you're about to see come from Tim Cook's Twitter account, which may very well have been shot by Tim Cook.
UPDATE: These photos (of the Football game) were actually photographed by professional photographer David E. Klutho. They appeared in Sports Illustrated as they appear in the gallery below. Until we have our own full review of the iPhone 7 Plus (and iPhone 7), these are as close as we're going to get to original-quality uploads.
The next set of photos is also photographed by a professional photographer. This is also a set of photos captured with the iPhone 7 Plus. The photographer was Landon Nordeman for ESPN, who suggests that the autofocus and exposure performed "exceedingly well in various lighting conditions."
SEE HERE: iPhone 7 Plus dual-camera: how does it work?

It would seem that these photos were processed a bit better than the Football photos. It could be that one camera was using a different set of settings than the other, but it's far more likely that the difference was made in the processing for the web.
Stick around as we have a peek at both the iPhone 7 and the iPhone 7 Plus very, very soon. We'll have an extensive look at the way the cameras perform up close and personal right here on SlashGear.