iPhone 7 display named best mobile LCD ever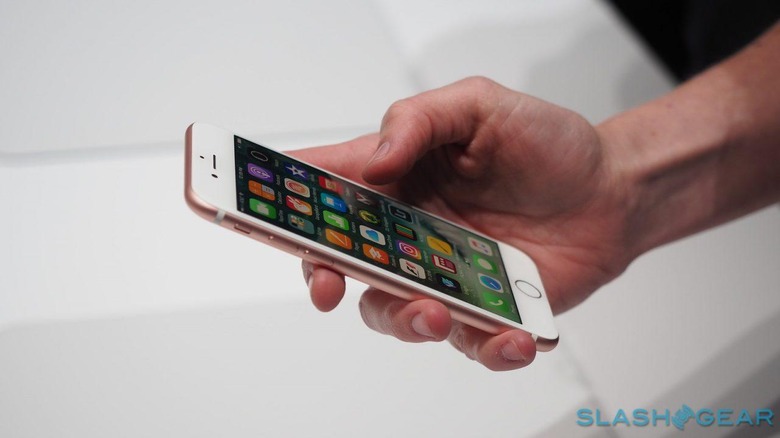 As is usually the case with any major phone release, DisplayMate is back with another display shootout. This time it's comparing the iPhone 7 to the iPhone 6, and it has some significant praise to lap onto the iPhone 7's display, naming it the best mobile LCD it's ever tested. While the displays on the iPhone 6 and iPhone 7 may appear to be mostly the same at first blush – and indeed there are quite a few similarities – there are a number of improvements that led DisplayMate to award the iPhone 7's display with this distinction.
DisplayMate points to the iPhone 7's two standard color gamuts as compared to the iPhone 6's one – while the iPhone 6's was given a rating of "accurate," both of the iPhone 7's color gamuts scored a rating of "very accurate." DisplayMate also says that the iPhone 7's very small color shifts and its capability of producing "excellent images" as compared to studio-calibrated monitors and TVs are what land it in the "excellent LCD display" category.
"The display on the iPhone 7 is a Truly Impressive Top Performing Display and a major upgrade and enhancement to the display on the iPhone 6," DisplayMate's report read. "It is by far the best performing mobile LCD display that we have ever tested, and it breaks many display performance records."
Some of the records the iPhone 7 now has under its belt include "Highest Absolute Color Accuracy for any display," "Highest Contrast Ratio for any IPS LCD display," "Lowest Screen Reflectance for any Smartphone display," and "Smallest Color variation with Viewing Angle."
From here, DisplayMate expects Apple to move to an OLED display in the next iPhone, which has been something that's been fairly widely reported. DisplayMate points out that LCD is a great option for devices like tablets and televisions, but OLED displays have a number of advantages over their LCD counterparts when it comes to smartphones. These advantages include lighter weight, increased thinness, faster response times, and better viewing angles. Though nothing is confirmed, it wouldn't be entirely shocking to see Apple make the jump to OLED with the next iPhone.
At the end of all of this, one thing is for sure: iPhone 7, for all of the controversy it's created, will offer an excellent display should you choose to pick one up. Of course, DisplayMate's report is much more in-depth, and if you'd like to read through the whole thing and see each and every comparison to the display of the iPhone 6, be sure to check out the source link below.
SOURCE: DisplayMate