iPhone 7 and 7 Plus launch in 30 additional countries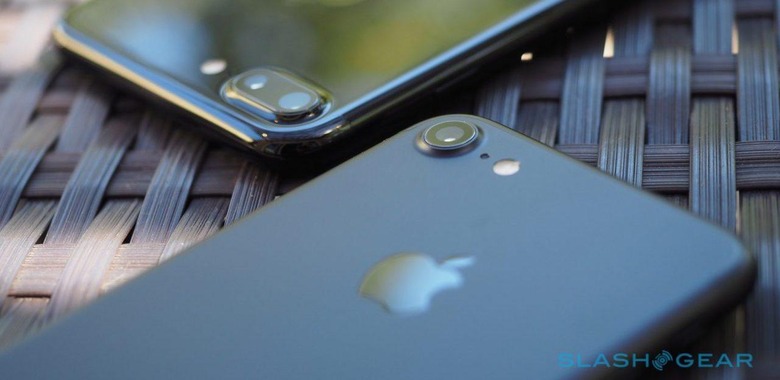 Apple's new iPhone 7 and iPhone 7 Plus officially debuted in over 25 countries on September 16th, and while many eager buyers are still waiting for theirs to arrive — especially those longing after the new Jet Black color on either size model — the devices launched in an additional 30 countries on Friday, including many territories in Europe and the Middle East.
Customers in the following regions are now able to purchase or place orders for the iPhone 7 and 7 Plus: Andorra, Bahrain, Bosnia and Herzegovina, Bulgaria, Croatia, Cyprus, Czech Republic, Estonia, Greece, Greenland, Guernsey, Hungary, Iceland, Isle of Man, Jersey, Kosovo, Kuwait, Latvia, Liechtenstein, Lithuania, Maldives, Malta, Monaco, Poland, Qatar, Romania, Russia, Saudi Arabia, Slovakia, and Slovenia.
Read Next: SlashGear's in-depth iPhone 7 review
Of course, Apple is still working overtime in trying to meet the overwhelming demand in both sets of countries, with all the but the earliest customers waiting on limited supply. In the US for example, the iPhone 7 Plus was unavailable in any color in stores on launch day, with the global stock having been reserved by online pre-orders.
Also launching on Friday was the new Hermes edition of the Apple Watch Series 2. While the standard collection of Watch Series 2 models debuted on September 16th, the Hermes edition is now available online and in stores, including seven models that come with handcrafted leather wristbands, all priced between $1,150 and $1,500 in the US.
The other countries getting the Apple Watch Series 2 Hermes edition are Australia, Belgium, Canada, China, France, Germany, Hong Kong, Italy, Japan, Macau, Russia, Singapore, Spain, Switzerland, Taiwan, UAE, and the UK.